After a long, hot summer, it's finally October in Oklahoma! Along with the sunshine and deep blue skies, October also heralds in refreshingly crisp temperatures, perfect for enjoying outdoor activities as a family or a group.
If you live near the Tulsa area, or plan to visit this month, you will have the opportunity to experience the best possible type of outdoor autumn fun in the Tulsa, Oklahoma area – corn mazes and pumpkin patches! One of our all time favorite fall destinations is Pumpkin Town in Tulsa.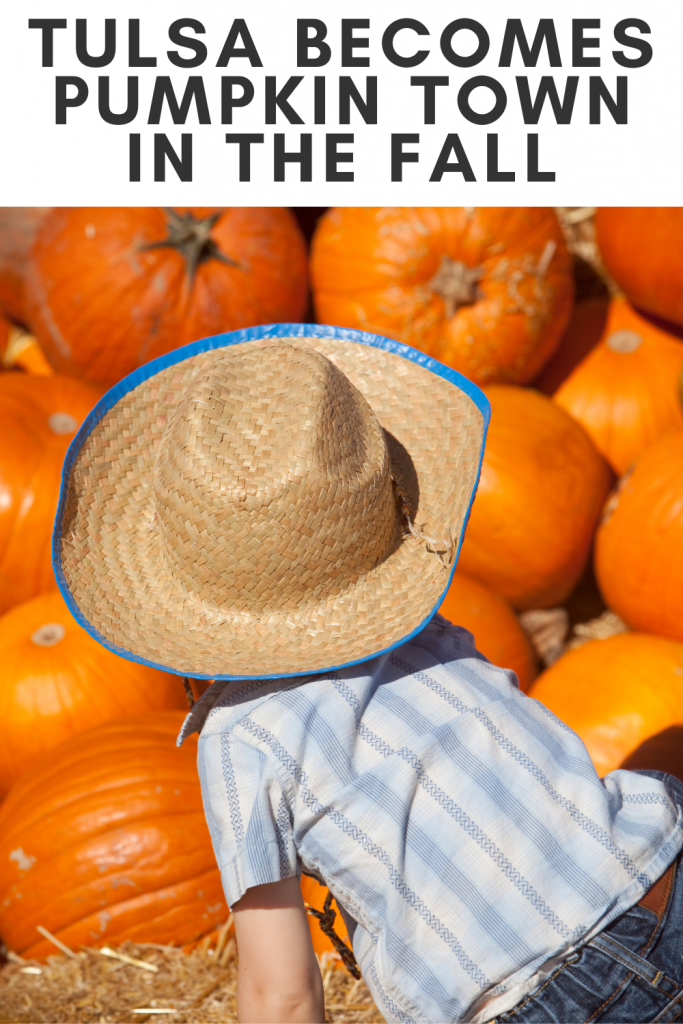 With 17 years of providing fall fun to both families and visitors of all ages, Pumpkin Town's 5 Acre Corn Maze is truly legendary. In addition, visitors to Pumpkin Town near Tulsa can enjoy Thunder Mountain Slides, Critter Paintball, the Grain Train, hay rides, a cow train, pumpkin blaster, giant jumping pillow, pony and camel rides and more!
Where: 6060 S. Garnett Rd, Tulsa, OK 74146
Hours: 10 am to 8 pm – Sunday through Thursday of each week and 9 am to 9 pm on Friday and Saturday of each week
More: additional information, including admission fees and campfire site reservations are available at www.pumpkintownok.com or by calling (918) 600-4545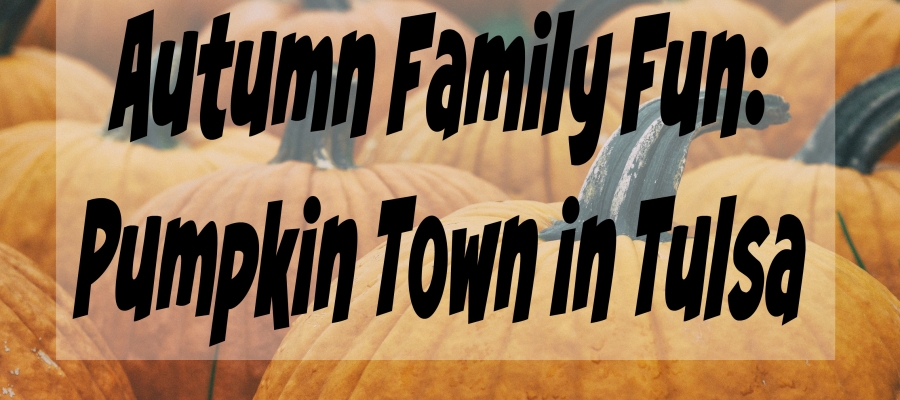 October means Halloween and Halloween calls for family outings in search of the perfect pumpkins for making Jack-O'-Lanterns and creating Halloween and harvest-themed fall decor. Boring grocery store pumpkins just aren't up to the task, but with hundreds of pumpkins, squashes and gourds of nearly every size, color and type, your entire family will have fun choosing their favorites.
Whether you want a perfect pumpkin for carving, pumpkins for making scrumptious pies or a silly shape to add comic appeal to Halloween or home decorations, Pumpkin Town is sure to have just what you are hoping to find.
In addition, Pumpkin Town also has a great selection of carving kits, hay and cornstalks to decorate your home or business beautifully. And no worries about the kids being bored or restless while parents shop, either, because there are always pony rides, trains and slides to keep them occupied.
If you visit on the weekend, be prepared to get your pumpkin face on at a face painting booth and then enjoy an authentic hay ride around the grounds! To add even more fun, Pumpkin Town is also offering free special events every Saturday in October!
Where: Corner of 81st and Mingo Rd., Tulsa, OK 74107
Hours: 10 am to 7 pm – Monday through Thursday, 9 am through 8 pm – Friday and Saturday and 11 am through 7 pm on Sunday
Admission: free and all ages are welcome
More: additional information can be found by visiting www.pumpkintownok.com or by calling (918) 307-8619
Like the beautiful autumn weather, corn mazes and pumpkin patches won't last long, so make plans today to make lasting memories by visiting Pumpkin Town in Tulsa! And don't forget to bring the camera to capture all those smiling faces!
Follow us on Facebook and share all your fun pictures!