Building Your Own Community: MCLife Tulsa
If you have ever lived in a community like the awesome ones here at MCLife Tulsa you probably know that building a community begins and ends with you! You will get out of any situation what you are willing to put into it. Building a community is no different.
Today we are going to chat a little bit about how you can get out there and engage with the community around you in order to cultivate new friendships, a sense of belonging, and an overall happier living situation!
The keys to a happy community are right at your fingertips. There are a lot of easy ways to meet your neighbors, engage with property staff, and build a fun and exciting community from the ground up.
Here at MCLife Tulsa we have some monthly community activities (more on that below), as well as a lot of amenities and community features that allow you to engage more actively with those around you. Check out all of these great tips and tricks for building your own community below and be sure to let us know in the comments how you are getting out there and impacting your fellow MCLife Tulsa community members.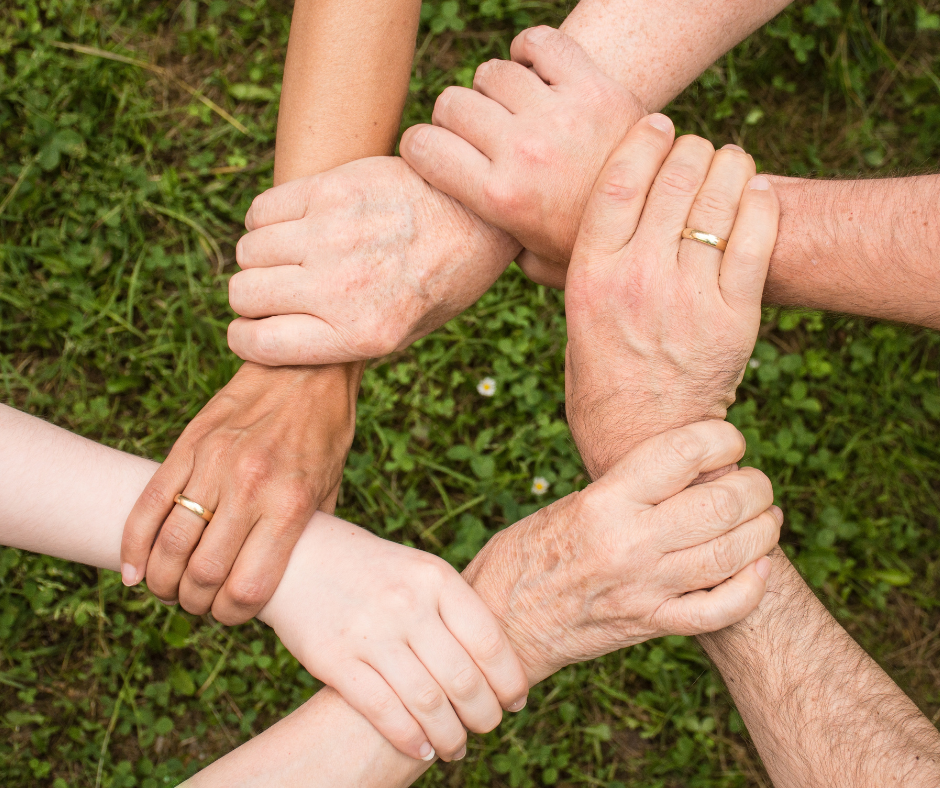 Building Your Own Community: MCLife Tulsa
No hesitating! We're diving in head first. We want you to have all the necessary tools to get out there and create a happy and healthy community that brings you joy. We have some easy ways for you to engage and small steps you can take to be a more active part of the neighborhood that is thriving all around you!
Put Yourself Out There
Over the last few years we have all had to adjust to a different sort of world. That has meant that a lot of us have ended up feeling a little isolated and out of our comfort zone. Now that it is safer for us to be together again it's a great time to put yourself out there.
You'll never meet people that you don't engage with and it's hard to be a community member if you don't want to do things in the community. Go for a walk around the community, check out our monthly events and just see who you can bump into around your community.
You don't have to be a party goer or a really adventurous person to meet the people around you, in fact sometimes it's nice to find and meet people while doing the things YOU enjoy. It gives you a nice foundation of common ground!
Introduce Yourself
It's hard to know someone if you don't ever actually meet them, right? The next time you are out and about in the community be sure to introduce yourself to people you don't know. If you are new to the community make it a point to introduce yourself to your neighbors as well. It's an easy way to meet people and a helpful way to build good relationships with people you will likely see quite a bit of! It's as easy as saying "Hi, my name is…" before you know it you'll be looking at an acquaintance instead of a stranger!
Sharing Is Caring
One of the easiest ways to engage with someone new is to share. Share something about yourself after you are introduced, share some drinks or food around the grill or pool, share your time or talents. Sharing is caring and it's a great way to build a strong community. Who knows, someone might see you sharing and want to do the same. It's a positive ripple effect you can have on the world without much effort!
Offer To Help
Another great way to help build the type of community you'd like to be a part of is to you offer to help. Do you have a skill, side hustle, hobby, or even deals through work that you can help someone with? Use your skills or just offer up your time if someone needs it! If you see someone doing something you could help with, offer to lend a hand. You'll get to do something you enjoy and they will get to meet a new friend who is special because they did something no one else did!
Join In!
One of the ways we help build strong communities is by hosting monthly events! At these types of events you will already have something in common with each and every person on site…you are an MCLife community member! It's easy to turn those people into friends when you are hanging out and doing something together once in a while!
Make sure to follow along on social media for updates about the events, timing, etc.
At the end of the day, as with most things in life, you are only going to get out of something what you are willing to put in. With a little effort and perhaps some fun, you'll be connecting with new people, making changes, and impacting your overall community more than you know!
Let us know in the comments what your favorite way to meet new people and make new friends is so everyone can join in the fun!
Apartments in Tulsa | Pet Friendly Apartments in Tulsa:
If you are on the hunt for housing in Tulsa you definitely need to come and see us here at MCLife! We have 100% pet friendly housing options that are suitable for people in all kinds of situations. We have lots of layouts and sizes available and our communities are packed with amenities, features, and upgrades that you just won't find in traditional housing arrangements.
The Place at Quail Hollow is just what you are looking for and it's right here in the Tulsa area. Come and check us out today!
If you are new to the Tulsa or Broken Arrow area, visiting, planning a trip, or looking to get to know this region better, here are some Tulsa living posts to help. These posts will help you learn more about why we love to call Tulsa home!
Now that you know what a great community you can be a part of you'll definitely want to check out these other Tulsa living posts. There's so much to see and do in this city, you'll want to call it 'home' if you don't already!