The Great Purge: Spring Cleaning In Tulsa
Springtime has arrived here in Tulsa. That means that you can do some spring cleaning and also do some downsizing. Here in Tulsa you have a great option for donating goods. The Green County Habitat For Humanity can benefit from your donations.
Today we're talking all about downsizing during spring cleaning as well as giving you all the details on how to donate your goods here in Tulsa. It's an excellent way to give your items a second life as well as avoid filling up landfills with perfectly usable items!
Feel great about your space and feel great about giving back to the community by making smart donations during your spring cleaning and decluttering process.
If you need some help getting on top of your home organization and spring cleaning we can help. We'll also give you all the details on what kinds of items you can donate to charity and thrift stores versus things you should not try to donate without getting approval first!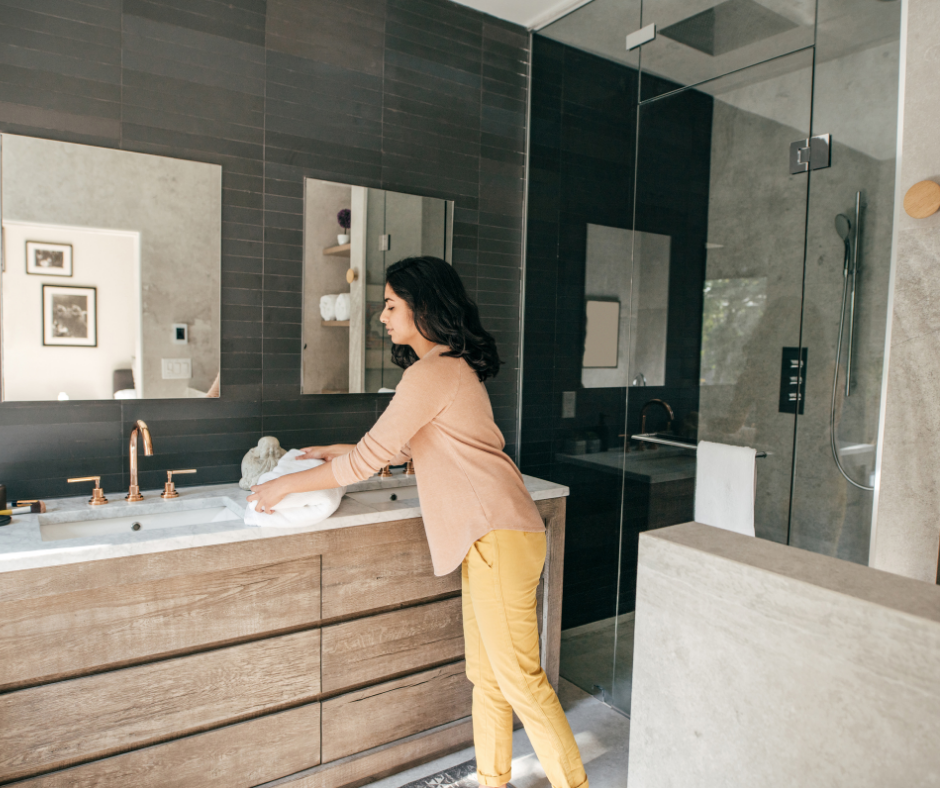 Tips For Downsizing During Spring Cleaning
For those of you who feel like decluttering and doing some downsizing this spring we have some tips to help you make the most of your cleaning process! Check out the details below and get a nice clean, refreshed, space to jump into all the fun you have coming up this summer!
A good general rule to follow is that if you haven't used something for long enough that when you come across it while cleaning you forget you have it…donate it, sell it, or trash it.
Another good way to downsize while cleaning is to pack up items you think you might want to downsize and then keep them in totes or boxes for a few months. You can set the timeline! If you don't have to go into the boxes for anything during that time, drop them off for donations!
Items in good condition can be donated usually and it's a great chance to give your items a new chance to be useful and loved. It's a great way to keep things out of the landfill as well! Another good idea is to start your shopping for items with used items. Gently used items are a great way to keep the environment in mind when making purchases and chances are, if you are buying used, your money is going to a much better cause overall!
What Kinds of Things Can I Donate?
Believe it or not you are able to donate most of the items in your home if they are in good used condition. Charities will usually accept donations of things like:
The one thing you should be cautious about is electronics. A lot of charities will accept them but only under certain circumstances so be sure to call and check on those items before donating them or scheduling a pickup.
Other items that you probably shouldn't donate without asking the shop first are things like mattresses, dated furniture, books, and older media items.
Where Do I Donate Items Here In Tulsa?
Green County Habitat For Humanity is a great option for donating your gently used items and home goods!
According to their website you can drop off items that you want to donate to the ReStore at any time.  You can also request a pickup by calling 918-359-5555. All proceeds from their stores go to support the Green County Habitat's mission and the donations are tax-deductible!
If you aren't in the area there are some other options! You can donate to the many bins that are located around Tulsa. If you see a Habitat For Humanity bin you can insert your items and feel good about them finding a new home!
Unique items that they will accept versus usual charity shops: building supplies, electronics, tools, plumbing and fixtures, and appliances!
They do not accept paint or mattresses!