Let's dive in and take a look at some of the Irish pubs in Tulsa. When it comes time for St. Patrick's Day, or any day in Tulsa where you want to have some adult fun, here is where you should start!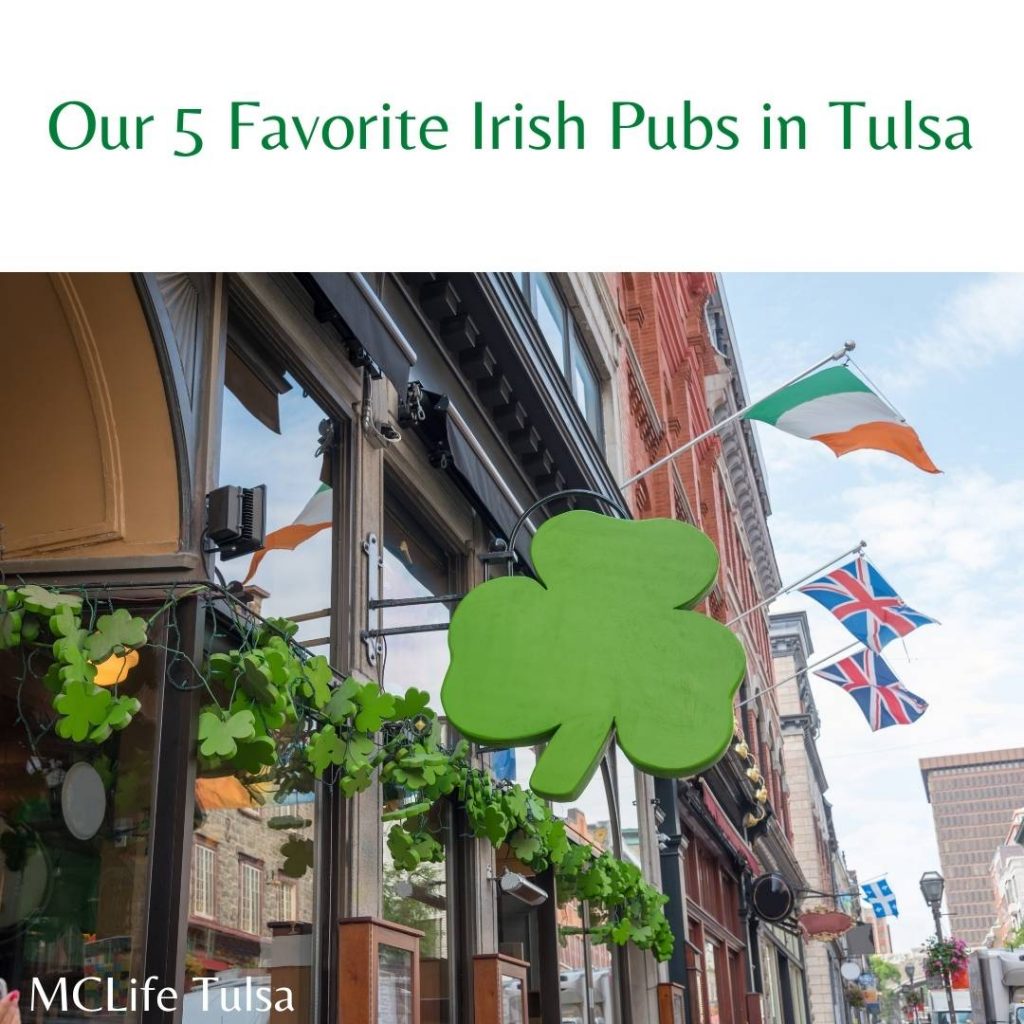 Our 5 Favorite Irish Pubs in Tulsa
These are our five favorite Irish pubs in Tulsa. There's something for everyone. These spots are perfect for St. Patrick's Day, football season, or any other occasion! We couldn't fault you for wanting your favorite Irish brews or whiskey alongside some traditional Irish cuisine all year long.
Kilkenny's Irish Pub
1413 E 15th St Tulsa, OK 74120
You can't go wrong with any of their menu items and of course you can expect to enjoy your favorite drinks.
White Lion
6927 S Canton Ave Tulsa, OK 74136
With an amazing atmosphere and an awesome selection of food & drinks, you can't beat the White Lion when looking for a British pub outside of Britain!
McNellie's South City
7031 S Zurich Tulsa, OK 74136
This is South Tulsa's biggest selection of beer so if you are a fan…It's 4 pages long! This is the place to be for St. Patrick's day in Tulsa!
J Farley's
820 S Lynn Riggs Blvd, Claremore, OK 74017
You have to eat the fresh pork rinds…you just have to try them. It's nothing like the processed stuff you get in a bag!
McHuston Booksellers & Irish Bistro
122 S Main St Broken Arrow, OK 74012
Looking for an awesome Irish meal without the bar vibe? You have to check out McHuston Booksellers and Irish Bistro! The owner will happily give you Irish history too!