As the weather cools off, why not get outside and enjoy it? Tulsa has a lot of great opportunities for biking, running, hiking and enjoying the natural scenery. Exploring Tulsa on two wheels is a great way to see the city and experience the unique culture here.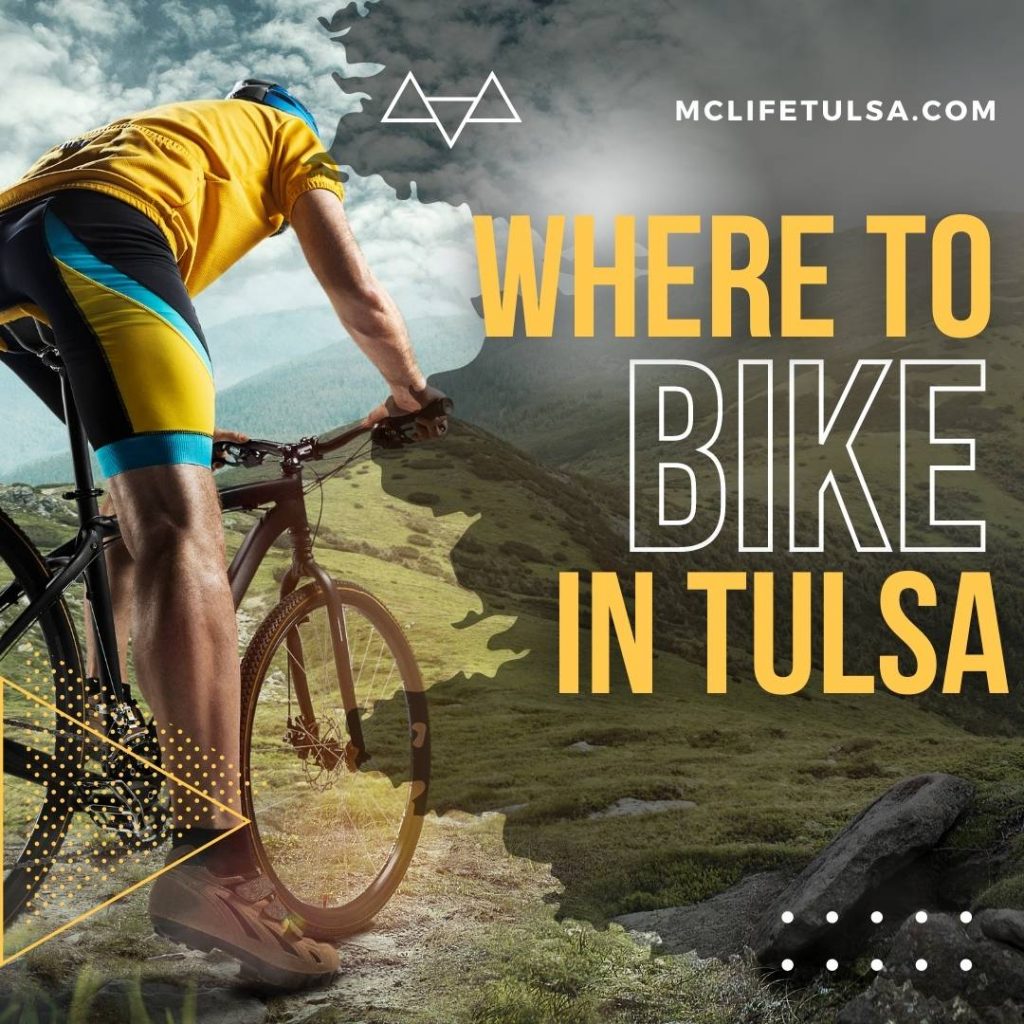 5 Places To Go Biking Around Tulsa
The River Parks Trails go throughout Tulsa and provide residents and visitors with paved trails through the city. The East Bank Trail extends from 11th Street near Downtown, and goes south to 101st Street. You can visit local attractions along the trail in Jenks like Riverwalk Crossing, and the Oklahoma Aquarium.
If you follow the east 96th trail, you will connect to the Creek Turnpike Trail which extends as far as the campus of Northeast State University in Broken Arrow.
The Katy Trail (11th 7 Riverside) travels North and West and connects Tulsa with Sand Springs. It is built on the foundation of an abandoned railroad line.
"The trail continues west to Highway 97 and south where it crosses the Arkansas River. On the west bank of the river beginning at 11th Street (Southwest Boulevard), the trail runs south to the Turkey Mountain Urban Wilderness which is bordered on the south by 71st Street."
Turkey Mountain Park: Urban Wilderness Area is one of our favorite places to get outside in Tulsa. The park is alongside the Arkansas River and features many different paths for biking, walking and running.
If you're interested in trying a Trail Run you can join The TATUR (Tulsa Area Trail & Ultra Runners) group which meets twice a week in the main Turkey Mountain parking lot on Sunday Mornings and Tuesday evenings.
Mohawk Park is the largest park in Tulsa, covering 2,800 acres with more than 800 acres for hiking, biking and trails to explore. It is also home to the Oxley Nature Center, Tulsa Zoo and Mohawk Park Golf Course. It is a great place to enjoy the weather, and get outside while experiencing the abundant wildlife that lives here.
Washington Irving Park is located in Bixby, just outside of Tulsa and covers 32.5 acres. You can come here to bike, explore the walking trails, have a picnic, visit the walking trail, picnic tables, and visit the Laci Dawn Hill Butterfly Garden. Washington Irving Park is home to a variety of festivals and events year round.
Claremore Lake Trail is a 1.1 mile multi-use trail that runs along Claremore Lake, in the city of Claremore, just outside of Tulsa. The trail begins just north of E. Blue Starr Dr., and extends North to the intersection of E. Lowry Rd. and W. Lake Rd. You can access the lake from the trail and take in beautiful scenic views along the way.