Feeling like you really need to catch up with an old friend? Need the best place to do that in Tulsa? Check out some of our favorite cozy spots below!
It's likely we all have someone on our list that we'd like to catch up with, as time slips by and eventually we're feeling like it has been years since we've spent any quality time together. If that's the case, don't worry! There are some awesome bars, restaurants, and coffee shops here in Tulsa that are perfect for some quiet conversation.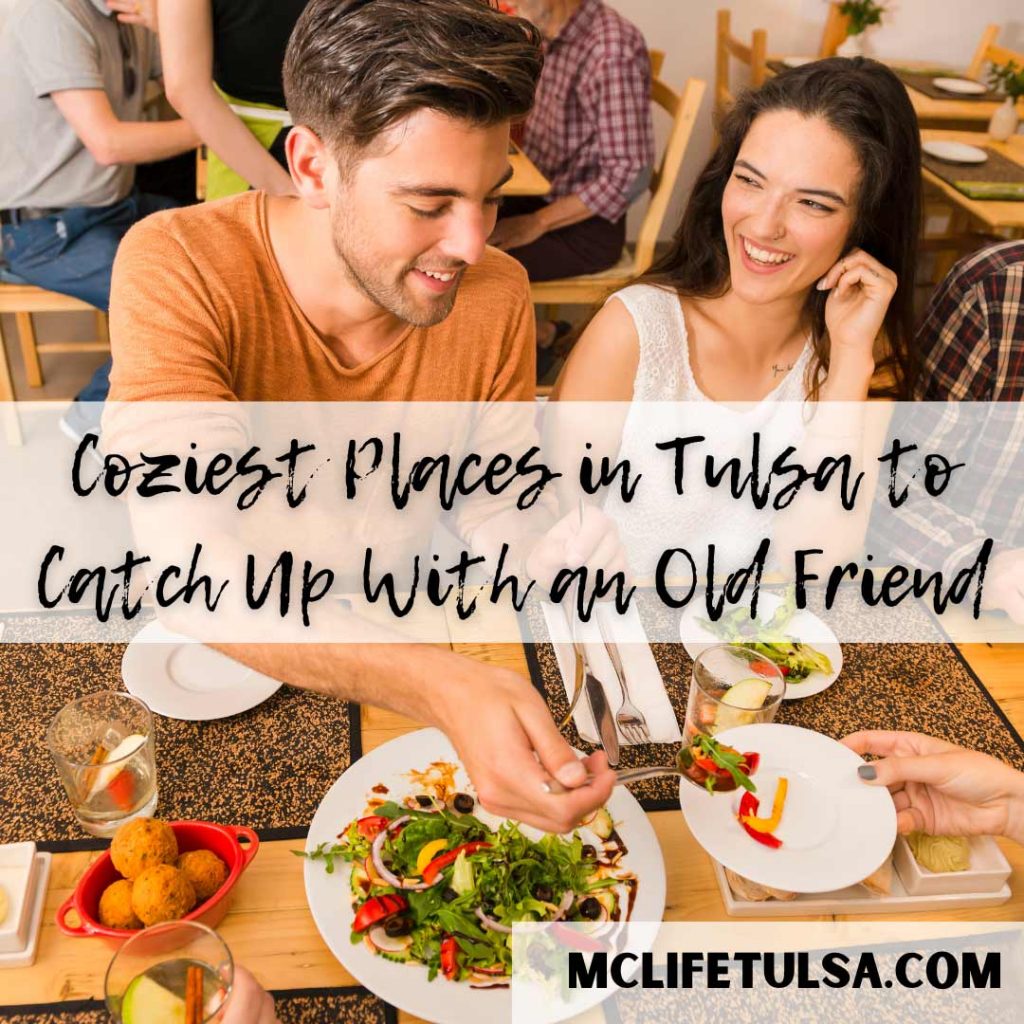 Cozy Restaurants in Tulsa | Date Night In Tulsa: 
Great news! You can also check out these cozy restaurants in Tulsa for your next date night. We could all use a few more of those too, right? It's never a bad time to check out one of these cozy spots for some conversation with a friend or loved one. 
Restaurants with Fireplaces: 
If you are looking for the ultimate in cozy locations, these restaurants, coffee shops, and pubs with fireplaces should be on your list. Check them out if you want a lovely spot to visit this winter in Tulsa.
McGill's – Prime Steaks & Seafood
The Colony Pub in Tulsa, Oklahoma
Biga | Tulsa's Italian Restaurant
Quiet Pubs & Bars in Tulsa:
Here are some of our favorite pubs and bars in Tulsa that have a more quiet vibe. These are the spots you want to check out if you need a cozy spot to visit this winter in Tulsa!
All of these spots in Tulsa have one thing in common, they're comfy, relaxing, and low key. You can head out for drinks with a friend or visit these bars and restaurants for a calm and laid back date night.
Many of these locations also offer takeout and curbside options so if you'd rather grab your order to go and catch up with friends elsewhere, there's that option as well!