Learning how to have a date night at home is important for keeping the spark alive in your relationship! Here are a bunch of great ideas for how to have a fun date night at home without having to stress too much about the logistics of a date night in.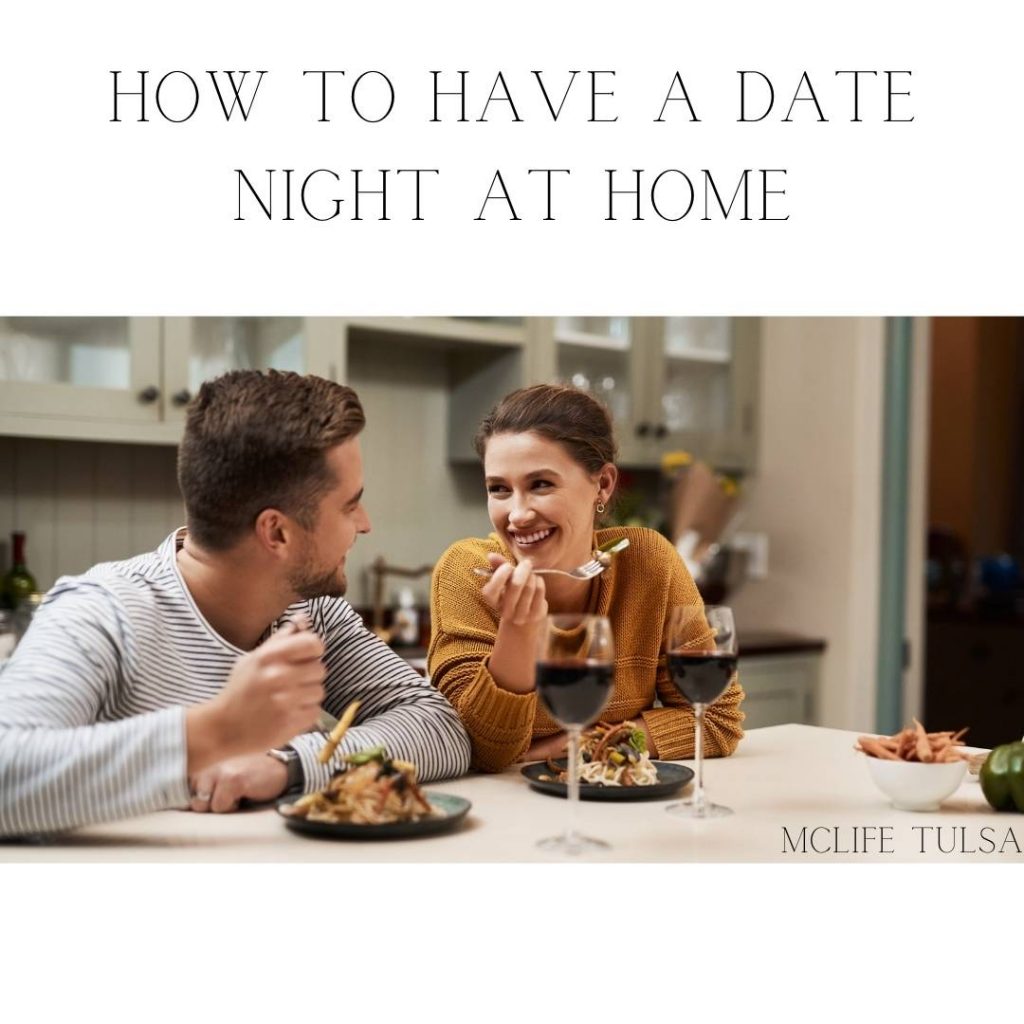 How To Have A Date Night At Home!
Learning how to have a date night at home can be really useful. It can also help you save money, be creative, and have more fun with your spouse or significant other, especially if you have little ones and it's hard to get away!
Movie Night
A tried and true classic can be extra fun when you put in a little more work. Lay out all your favorite sweet and salty movie theater snacks, put up your favorite movie on a projector, or watch something new on TV. There are tons of new movies out there to rent or download so you can even have a truly new movie experience.
Cooking Classes
Take an online cooking class together for your date night at home OR host your very own cooking show style challenge in the kitchen. See who can make the best meal with mystery ingredients or have a bake off. There is so much fun to be had in the kitchen for date night!
Puzzle It Up
Right now jigsaw puzzles are having a moment. This is for good reason. They get your mind working, keep your hands busy, and the end result is so soothing and satisfying. You'll have fun, keep busy, and in the end you'll have a cool piece of artwork to show for it!
Wine Tasting
Many wine shops and vineyards have delivery or pickup options. Call them and ask them to put a few bottles together for a wine tasting that you can do at home. Put together a cheese plate or your favorite meal and then your date night at home can be spent sampling wines that you might not otherwise try out!
Read A Book
If you and your significant other are readers, try having an at home book club date night. You can read the same book and then dive into the details and unpack all the parts of it you loved or hated. A lot of great new reads have book club questions right there in the back so there's no experience required to start doing your own book club at home!