Earth Day in Tulsa is soon here! Are you ready? If you can't volunteer in Tulsa safety this year just use these tips to be more eco-friendly at home. These small changes are things we can all do right now to make a huge impact in the world.
The great thing about these changes is that we can celebrate Earth Day in Tulsa without ever leaving the house. It's simple to make a huge impact in your own life. Not only are these tips good for the environment, I think you'll find they are also good for your budget…it's a win win!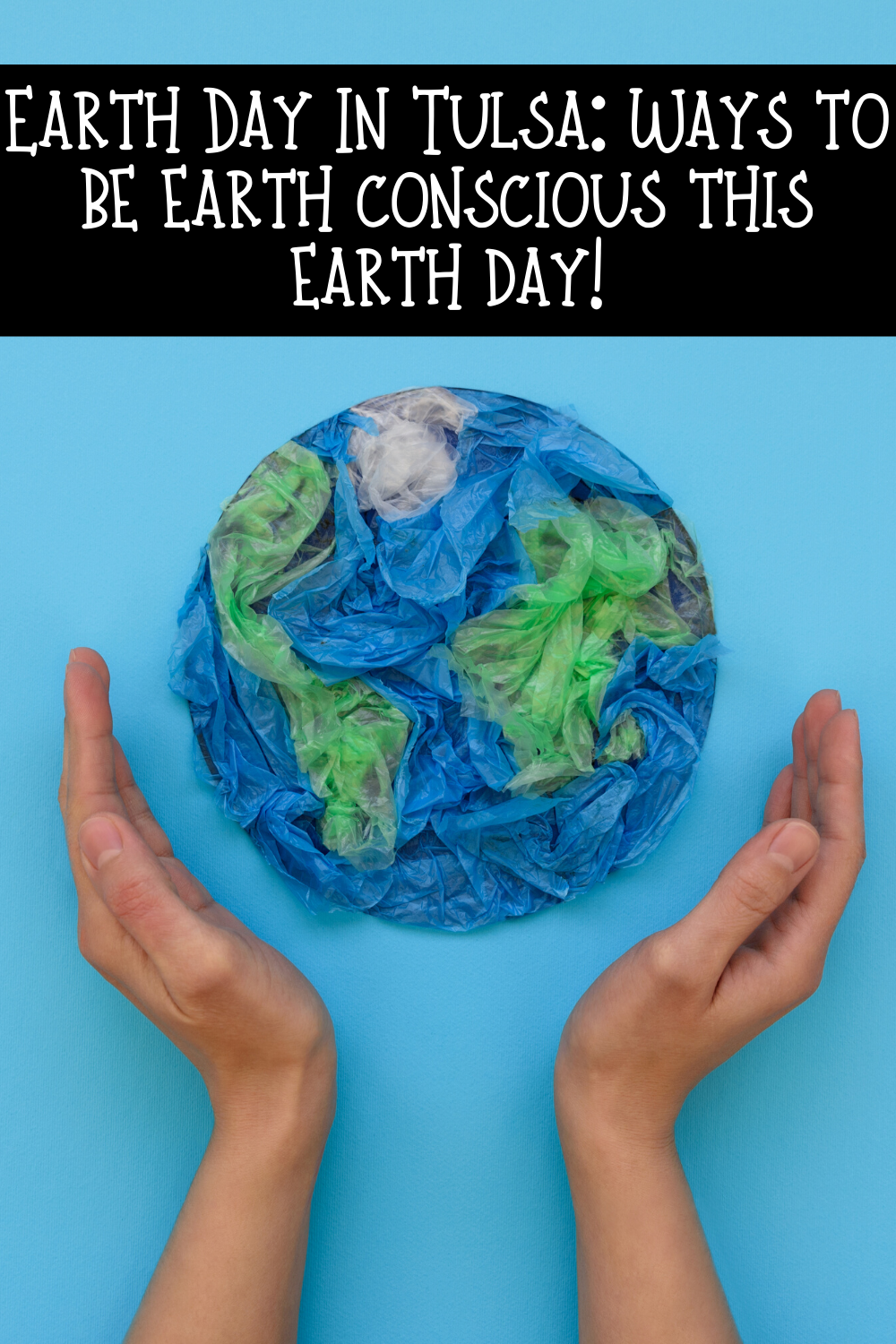 Earth Day In Tulsa: Ways To Be More Eco-Friendly This Earth Day!
Cut Down Your Shower Time
Did you know that by reducing your shower time by just five minutes each time you can save up to 25 gallons per shower?! That's a lot of water during the course of a month. Water is not an unlimited resource and we should do our part to help conserve!
Ditch the Junk Mail
Going paperless for bills, mailings, and other junk mail can help cut down on landfill bulk, fossil fuel usage for delivery and hauling, and it will make your home feel more organized and tidy.
You can call any company sending you mail and ask to be removed. If you have some extra time on your hands right now it's the time to take care of this!!
No More Plastic Bags
Single use plastic products account for a majority of the garbage in landfills as well the waste that ends up in our waterways. Cut out your plastics by making one small change at time. Start with not using plastic grocery bags and throw away plastic zipper bags.
Maybe next month you stop using takeout cups and boxes and after that tackle the grocery store changes that need to happen to avoid items that come in disposable plastic!
Hang Your Laundry To Dry
Hanging laundry to dry is not only great for your budget and electricity bill but it's good for the environment. Fossil fuels are needed to create a lot of the electricity we use everyday so the less we can use the better off we'll be. Power hungry appliances like the dryer should be a last resort!
Unplug It
Did you know that appliances that are not in use can still draw small electrical charges CONSTANTLY?! If you are not using something unplug it! This will save on electricity without you making any big changes in your life.
Another smart move is to use energy efficient bulbs and keep lights off in rooms that are not in use!