Are you looking for some great options for Tulsa day trips? Relocating to Tulsa and want to explore? Living in Tulsa means you have access to some amazing spots and they're all within driving distance.
Plan a road trip with your best friend or significant other and get out there to see it all. These are some of the best day trips from Tulsa. This list has a little bit of everything so you can do some outdoor exploring without making a huge commitment!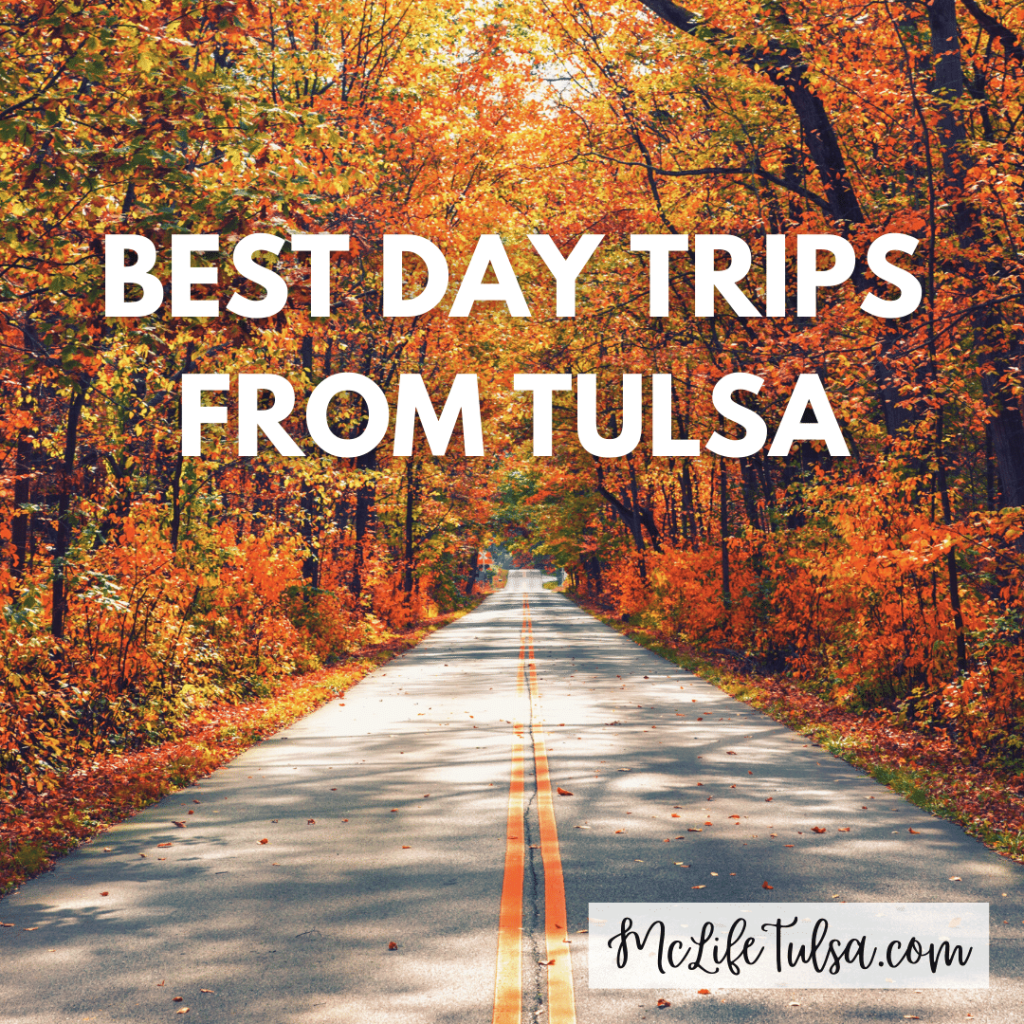 Tulsa Day Trips | Road Trips From Tulsa
It's no secret that a lot of us have been working from home for quite a while. If you are sick of being at home and feeling restless these day trips can help. It's also an awesome way to find a new place to work for the day.
The weather this time of year is perfect for traveling and for being outdoors. There's loads of Tulsa day trips that will bring you to wildlife spots, great hiking, and even live music options!
This is a great 14.5 mile bike trail that stretches from Tulsa to Skiatook. It's a gentle ride that anyone can enjoy.
Where: Tulsa to Skiatook
Distance from Downtown Tulsa: 5 minutes
Price: Free
Featured Activities: Cycling, Sight-Seeing
Redbud Valley Nature Preserve is a great spot open on weekends for hiking, bird watching, and adventure. It's rugged, full of cliff top views and it's close enough to do an afternoon trip!
Where: Catoosa, Oklahoma
Distance From Downtown Tulsa: 21 minutes
Price: Free
Featured Activities: Hiking, Bird Watching, Sight-Seeing
The Natural Falls State Park is a great spot for all kinds of outdoor fun from hiking to disc golf and nature photography. It even has a 77 foot waterfall! It's located right off the highway which means you don't have to do a lot of confusing navigating to find this gem.
Where: Delaware County, Oklahoma
Distance From Downtown Tulsa: 1 hour, 12 minutes
Price: $10 per car
Featured Activities: Camping, Photography Spots, Hiking, Biking, Disc Golf
This public park is a great spot to catch live music, food, and celebrations!
Where: Oklahoma City, Oklahoma
Distance From Downtown Tulsa: 1 hour, 33 minutes
Price: Free
Featured Activities: Music, Food, City Sights, Recreation
The Spiro Mounds Archaeological Center is just over 2 hours from Downtown Tulsa and it's a great spot for hiking, art, and educational experiences.
Where: Fort Coffee, Oklahoma
Distance From Downtown Tulsa: 2 hours, 2 minutes
Price: $7 for adults
Featured Activities: Trail Hiking, Art, Educational Experiences, Prehistoric Indigenous Site Access
Joseph H. Williams Tallgrass Prairie Preserve is a protected grassland region that is great for sight-seeing and wildlife encounters. There's a herd of bison you'll likely see and plenty of spots for nature photography and scenic overlooks.
Where: Pawhuska, Oklahoma
Distance From Downtown Tulsa: 1 hour, 33 minutes
Price: Free
Featured Activities: Sight-Seeing, Wildlife Encounters, Scenic Overlooks, Nature Photography