There's no shortage of things to do here in Tulsa. If you are spending spring break in Tulsa these trips will help you plan!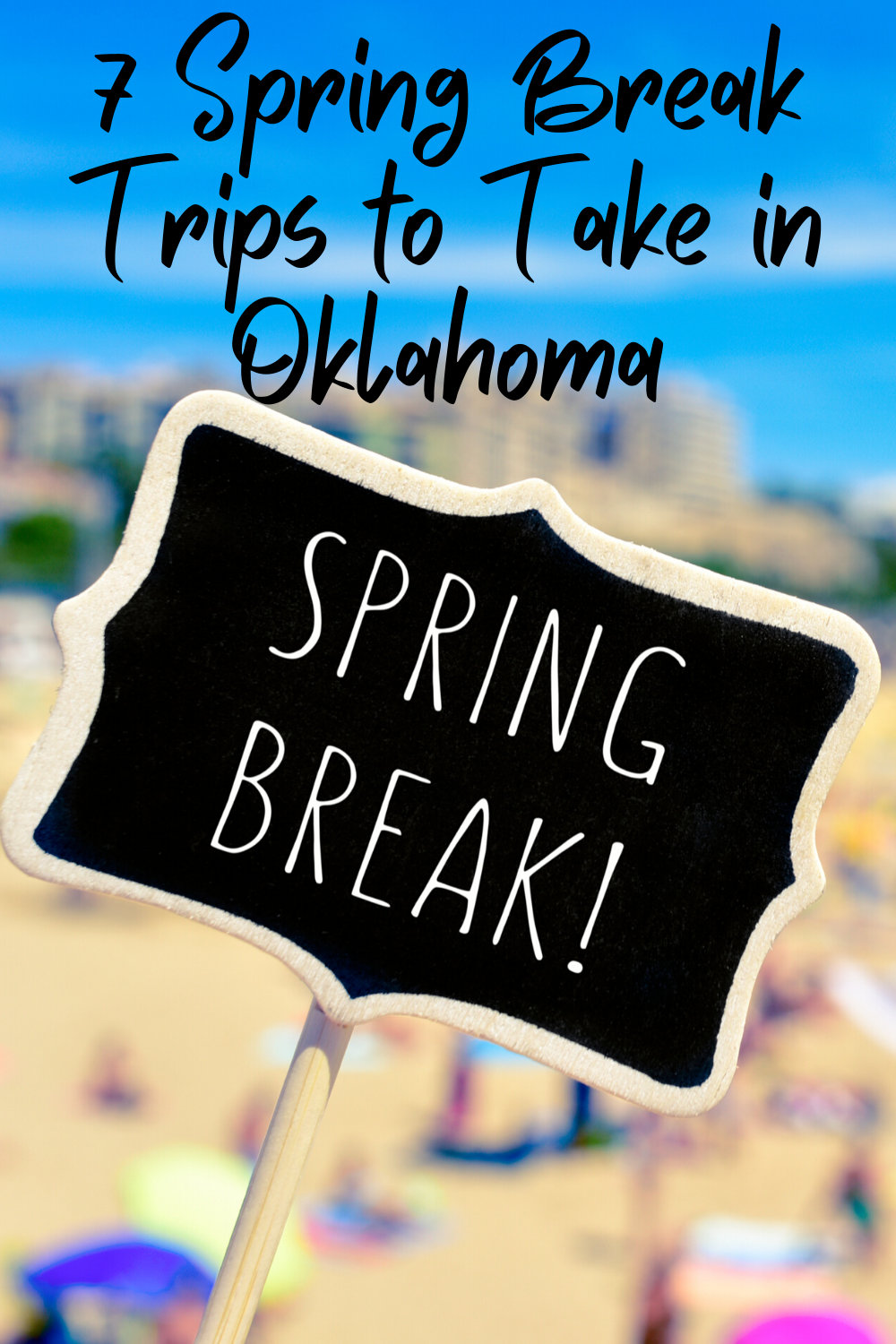 You don't have to travel far from home to have a great spring break if you live in Tulsa. There is so much to see and do and there is plenty of adventure out there so you can live it up without breaking the bank on travel costs.
7 Spring Break Trips to Take in Oklahoma
Let's take a look at these 7 great locations for your spring break trips in Oklahoma. Spring break in Tulsa will never look the same. You can check out one or more of these places for your spring break trip in Oklahoma.
Lawton
If you like wildlife take a trip to Lawton and visit the Wichita Mountains Wildlife Refuge! There are wild animals roaming around like buffalo, cattle, deer, elk and more. You can check them out and then hit the hiking and biking trails for some outdoor fun!
If you are a history buff you can also make a stop at the Fort Still Army Fort and broaden your horizons a bit while you are enjoying spring break!
Oklahoma City
If you are looking for more excitement and nightlife you can check out Oklahoma City for your Spring Break trip. There are clubs like The Bunker Club and Club One 15 that provide the fun nightlife scene you might be seeking out.
There are also some outdoor adventure type activities for those of you who like more active fun. Check out the Riversport Adventure Park to swim, kayak, or canoe!
Broken Arrow
When you book a vacation rental in Broken Arrow you are getting access to some spring break excitement you might not even know about…Broken Arrow is a town that is very historical and of course it's packed with awesome opportunities to golf! If you enjoy hitting the links you should work in a trip to Forest Ridge Golf Club in Broken Arrow for your spring break this year.
If you aren't much for golfing or history, fear not. There is also a great shopping scene in Broken Arrow. You can visit the galleries in the Rose District or hit the shops for some gifts!
Ardmore
Ardmore has it all. You can ride horses at Johnson Performance Horses, or Hardy Murphy Coliseum. You can go to Lake Murray for some kayaking, canoeing, or fishing. You can even take a boat tour at Lake Murray Water Sports!
When you get hungry head to Chevy's Sports Bar for some great Mexican food and then hit the clubs like Bar 115 or Starlite Club. It'll be a spring break you never forget!
Edmond
The Barnett Field Splash Pad in Edmond makes for a great spring break spot. As the temperatures warm up you'll need a place to cool off! Check out a rodeo at the Lazy E Arena. The Oklahoma Frontier Drugstore Museum offers a glimpse at history and of course there are plenty of bars so you can do happy hour in style. Check out Eddie's Bar and Grill or The Patriarch Craft Beer House for some food and drinks Spring Break style!
Norman
You should head to Norman for your spring break in Oklahoma if you like history and adventure. The Miller and Chautauqua Historic Districts offer a glimpse back in time with buildings and homes dating back to the 1920's.
Lake Thunderbird State Park has trails for hiking and biking. If you like to spend time outdoors head out for some excitement and get some exercise as well.
If you like to golf there are some options for you as well. Jimmie Austin Golf Club is a great choice for hitting the links while foodies can visit The Garage for burgers that have been named the best in the state!
Bartlesville
Finally we have Bartlesville. If you want to be active on your spring break then Bartlesville is the spot for you. The downtown area and the Bartlesville Heritage Walking Tour are a great choice for getting out there and exploring on foot.
There are biking trails at Osage Hills Park and options for rentals so you don't have to travel with your bikes. Don't worry, once you are done exploring you can hit the night clubs like Angelo's Tavern or Solo Club for some true spring break fun!