The Polar Express Train Ride is coming to Oklahoma this year and you won't want to miss this magical event! You'll get to relive the magic of this classic holiday story, while riding on a real train. It's one of the best holiday attractions to experience with the whole family.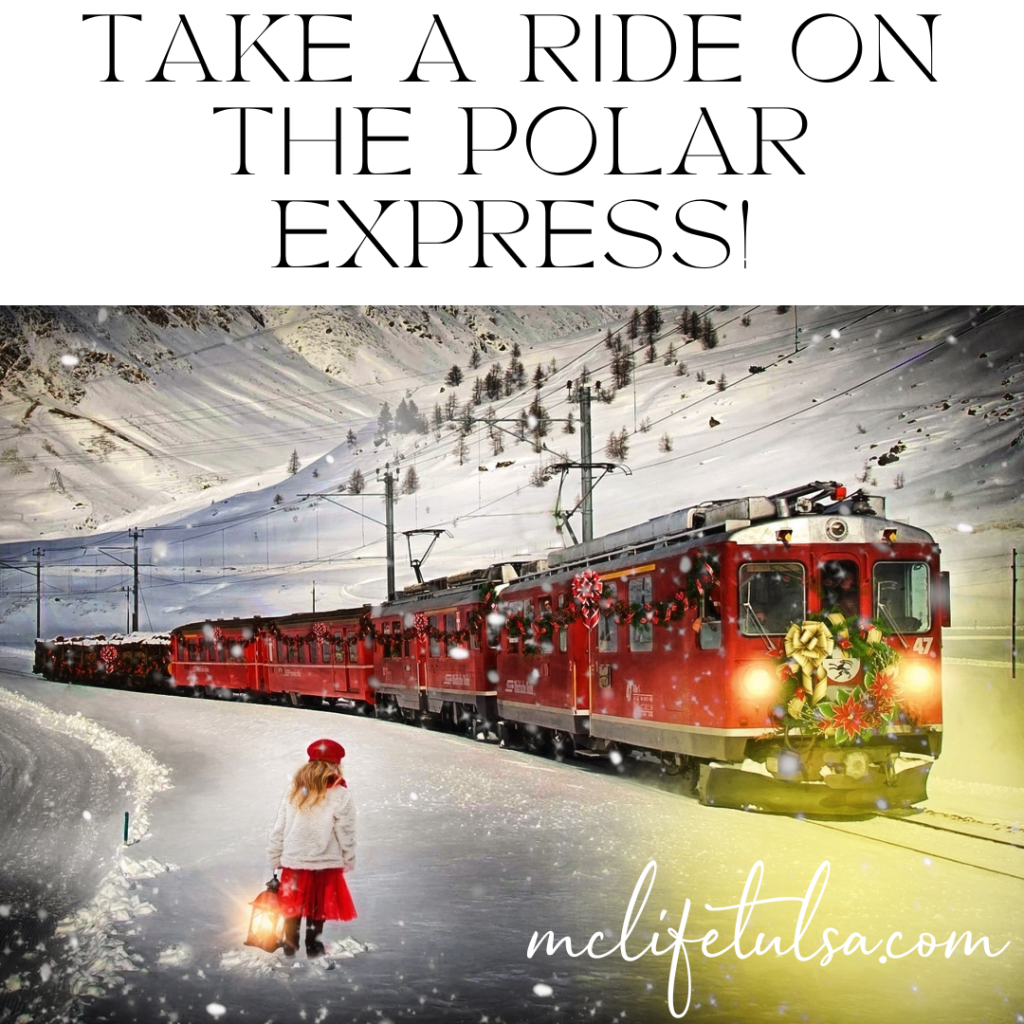 Take A Ride On The Polar Express
If you like trains and Christmas then chances are this isn't the first time you're hearing about The Polar Express. However, if it is, you can learn all about this magical event and take a ride on The Polar Express when it comes to Oklahoma this year!
This classic holiday story is all about a doubting young boy who ends up taking a magical train ride to the North Pole.. His adventure teaches him a little something about the magic that surrounds each one of us each and every day!
If you have kids this is a great holiday tradition to begin with your family. It's an amazing experience for the young and old alike! Everyone loves to see the magical wonderland this attraction will take you to! Tickets can be purchased ahead of time on the Oklahoma City Polar Express website.
This year's event will be taking place at the Oklahoma City Railway Museum at 3400 NE Grand Blvd, Oklahoma City, OK 73111. The train rides are a recreation of the classic storybook tale. There's a reading of the story by Chris Van Allsburg, a visit from Santa, hot cocoa, and everyone gets the first gift of the season, a silver sleigh bell.
The experience is about 2 hours in length so it's not too long for little kids, but not too short either! You should plan to arrive about an hour ahead of time to get checked in and boarded. Boarding begins about 20 minutes before the train departs.
The train ride is about an hour long. Seating is assigned so make sure you click above if you'd like to choose your seating options. Infants ride for free as well! The cars are all decorated in different themes from the story.
Anymore questions about OKC's Polar Express? Be sure to check out the FAQs on the Polar Express website. This will be a magical night for you and your loved ones!