As the temperatures start to cool off, Tulsa living is all about getting outdoors and enjoying our beautiful area we call home. Hiking in Tulsa is one of the best ways to meet new people and explore the city!
We have created a guide for the top 4 pet friendly hikes in Tulsa. All of the amazing hikes listed below are dog friendly! They are guaranteed to deliver a tail wag or two from your furry friend!
Tulsa leash laws still apply on the hiking trails, so grab your furry friend, leash them up, and head out on the trails for a hike! Don't forget to pack your water!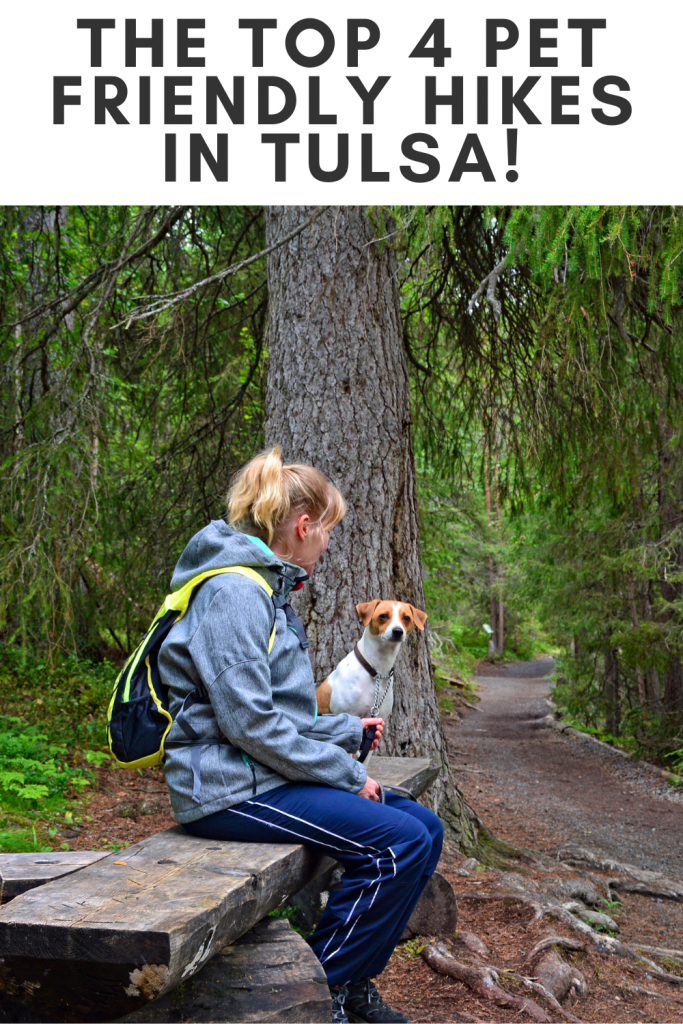 Top 4 Tulsa Hikes To Take With Your Dog!
One of the best things about living in Tulsa is the ability to get outdoors most of the year. With our beautiful lakes, trees, and trails, we are so fortunate to have four different seasons to enjoy the trails.
We have gathered up four incredible hikes below for you and your favorite pup to take.
The Rails-to-Trails Conservancy maintains about 1600 rail trails like this one! It's a great choice for pets because it lets you get off the beaten path to enjoy the outdoors together.
It's also a novice hiking choice because most anyone can enjoy this, it's paved and mostly level. This 14.5 mile trail runs all the way from north of Tulsa to a little north of Skiatook.
This is another Rails-to-Trails Conservancy rail trail that you can enjoy with your pup in Tulsa. The 3 mile trail runs through neighborhoods next to downtown Tulsa. The paths are well maintained and ready for you and your pup to take a leisurely stroll. There are quite a few parks along the way, including Maple Park and Centennial Park. Be sure to check out the pond at Centennial Park!
This is a dog friendly nature park that has over 40 acres and nearly 3 miles of walking trails just for dogs! With gravel and paved trails, it's a fairly easy hike.
As with other hikes in the Tulsa area, pets must remain on a leash at all times. It's in a safe and quiet location so you can enjoy the outdoors without heading into the wilderness or anything like that!
Be sure to keep an eye out for wildlife!
Turkey Mountain Urban Wilderness Area covers over 300 acres of park land and is only a short drive from downtown. This wilderness area offers a more rugged hike and sturdy footwear and extra water are both recommended.
The trails are often rough and rocky with low lying bushes and trees. This isn't a trail meant for a novice hiker, or an out of shape pup. You will definitely feel like you are in the middle of the wilderness.