You've seen Ree Drummond (better known as The Pioneer Woman) steal America's heart and you can see why, when you take a day trip to Pawhuska, OK!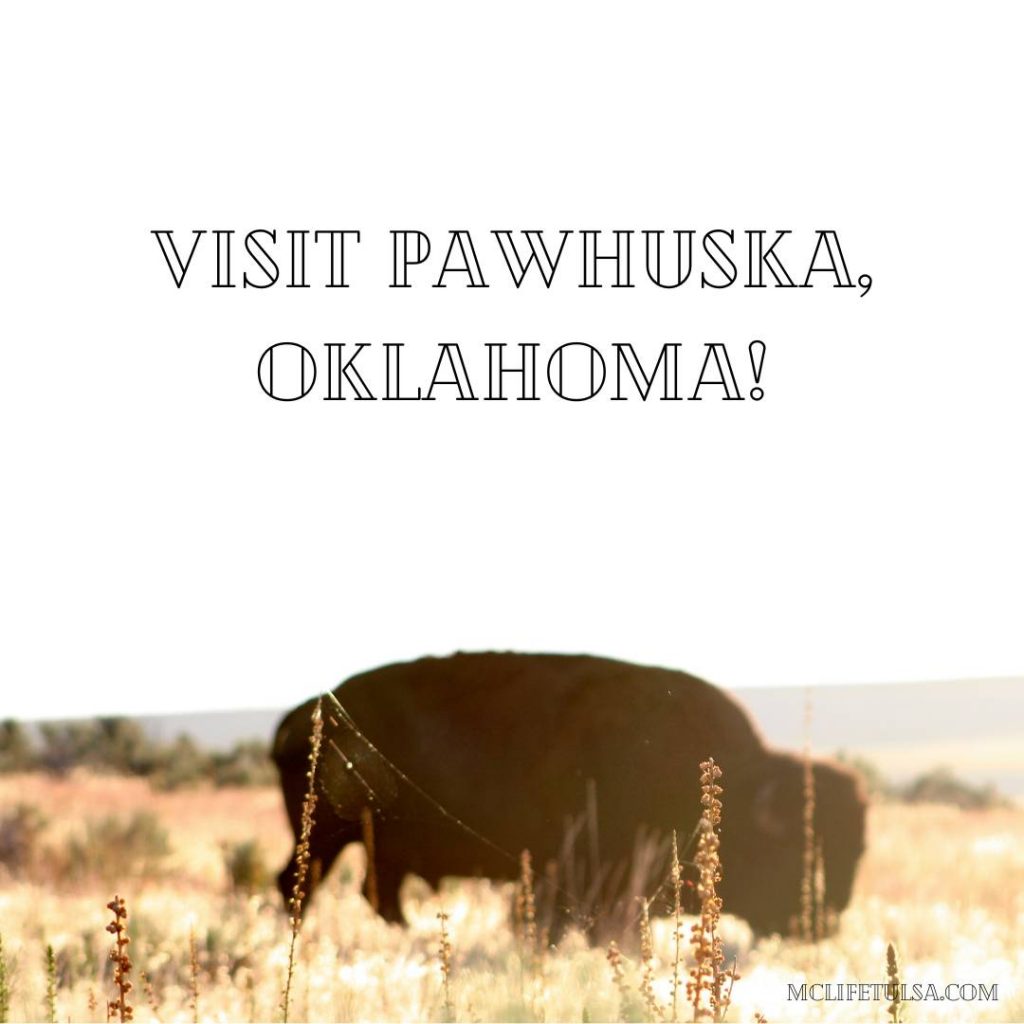 Visit Pawhuska, Oklahoma!
Visit the foodie, cultural and historical center of Osage County! One of the biggest draws for many is The Pioneer Woman. Here there's no other option apart from the Pioneer Woman Mercantile, which acts as a store, restaurant and bakery in one, serving truly delicious freshly prepared organic food.
The Mercantile has some of the best options for shopping, food, treats, and more. You could spend hours just wandering around inside to see the beautifully restored Osage Mercantile building that is home to this now famous tourist location.
There are other things to do in Pawhuska if you aren't interested in The Pioneer Woman or The Mercantile! On your way into town there is the Tall Grass Prairie Preserve. You'll also have the chance to see Bison! When you get into town, you won't want to miss out on some of the great places to eat!
After lunch you'll want to do a little exploring downtown! You'll find over 80 impeccably preserved buildings from the 1800's, and you can learn about Osage Nation history in the Osage National Museum.
Which MCLife Communities are local to Pawhuska, Oklahoma?
The Place at Quail Hollow is our community in Broken Arrow, OK. If you live here with us or if you are thinking of moving in, Pawhuska, OK is a nice day trip location for you to consider! All of our communities are pet friendly apartments, when it comes to choosing the best in Tulsa apartments you can't do better than MCLife. Our communities are full of amenities and features. We have many interesting floor plans and layouts to choose from!
Where do I stay for Tulsa day trips?
If the Tulsa day trip you are considering is to The Pioneer Woman Mercantile then you are in luck! The Mercantile has some suggestions that you can check out. If you decide to make your day trip into an overnight or even a weekend stay, these lodging options are incredible and they all look amazing!