Small Business Saturday is quickly approaching! This Saturday, November 24th, the fun begins! While we're big on always shopping small, Small Business Saturday is a great day to raise awareness and help support the community around you! Show your support this weekend and visit some of our personal favorite small businesses around Tulsa.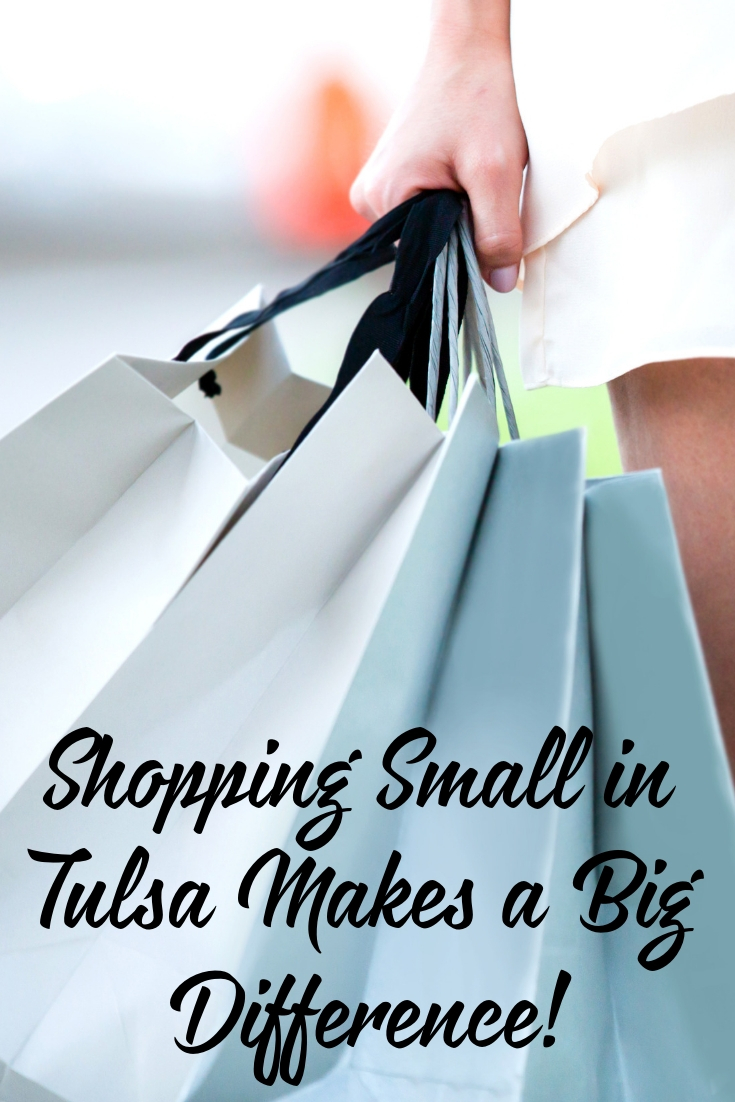 Your Local Small Businesses Make A Big Difference
Where: 9146 S Yale Ave Ste 110 Tulsa, OK 74137
What: Who on your list has a love for the culinary arts?! If you have a foodie on your list you'll need to check out the Cook's Nook! So many awesome brands and you can get them the top items from their list all in one spot. It's a great location for finding all the home and cookware items you need and want for the people on your list.
Where: 1347 E. 11th Street, Tulsa, Oklahoma 74120
What: Buck Atom's is a Route 66 souvenir shop and it's got quirky, fun, unique gifts for everyone on your list. If you are looking to do some small business shopping in Tulsa, you'll want to add Buck Atom's Cosmic Curios to your list of spots to check out! They are open Tuesday through Sunday most days from 10 – 5:30!
Where: 2409 W Kenosha St Broken Arrow, OK 74012
What: Vintage Stock has multiple locations in the Tulsa area, they're not exactly a super small business but they are a great local option and they have tons of unique options for the movie, music, or book lover on your list. They always have something new and different. They even sell vinyl and comics, such a cool assortment of gifts and stuff!
Where: 21916 East 71st St S, Broken Arrow, OK 74014
What:Kay's Gifts is a great spot to shop small! They have awesome gifts, mostly for the special ladies in your life. They have brands like Vera Bradley, Brighton products, and of course they have flowers, gourmet foods, apparel, and even footwear. They have a great staff who will help you choose the best gift for everyone your list. Shop small in this cozy boutique for small business Saturday.
Where: 205 S Main St, Broken Arrow, OK 74012
What: We all have someone on our list who loves sweets right? Well Nouveau Chocolates is an awesome option for finding delicious and specialized sweet treats. They specialize in Belgian chocolates and unique flavors and combos that you won't be able to find anywhere else. Shopping small will have never tasted SO good!
Where: 5111 S Peoria Ave, Tulsa, OK 74105
What: The great thing about the 1-44 Antique Mall is the you can find totally unique gifts for the people on your list. They have great options from art to jewelry and even gifts for those people on your list that you feel have everything! If it's something one of a kind, and special you are looking for you'll want to add this spot to your list of local small businesses to check out this weekend.
Where: 10032 S Sheridan Rd Tulsa, OK 74137
What: Dainty Hooligan is another great boutique shop for women's accessories and clothing in Tulsa, They have it all from clothing to dresses and even jewelry and shoes. It has a great selection and their helpful staff will help you choose something if you don't know what you really need or want.
Follow our MCLife Tulsa social media to stay in the know and live like a Tulsa local!