There are a lot of awesome things happening around Tulsa right now! Let's check out our list of the best things to do in Tulsa this Fall! We've got family friendly activities, scary festivals to get you spooked for Halloween, and even dog friendly celebrations.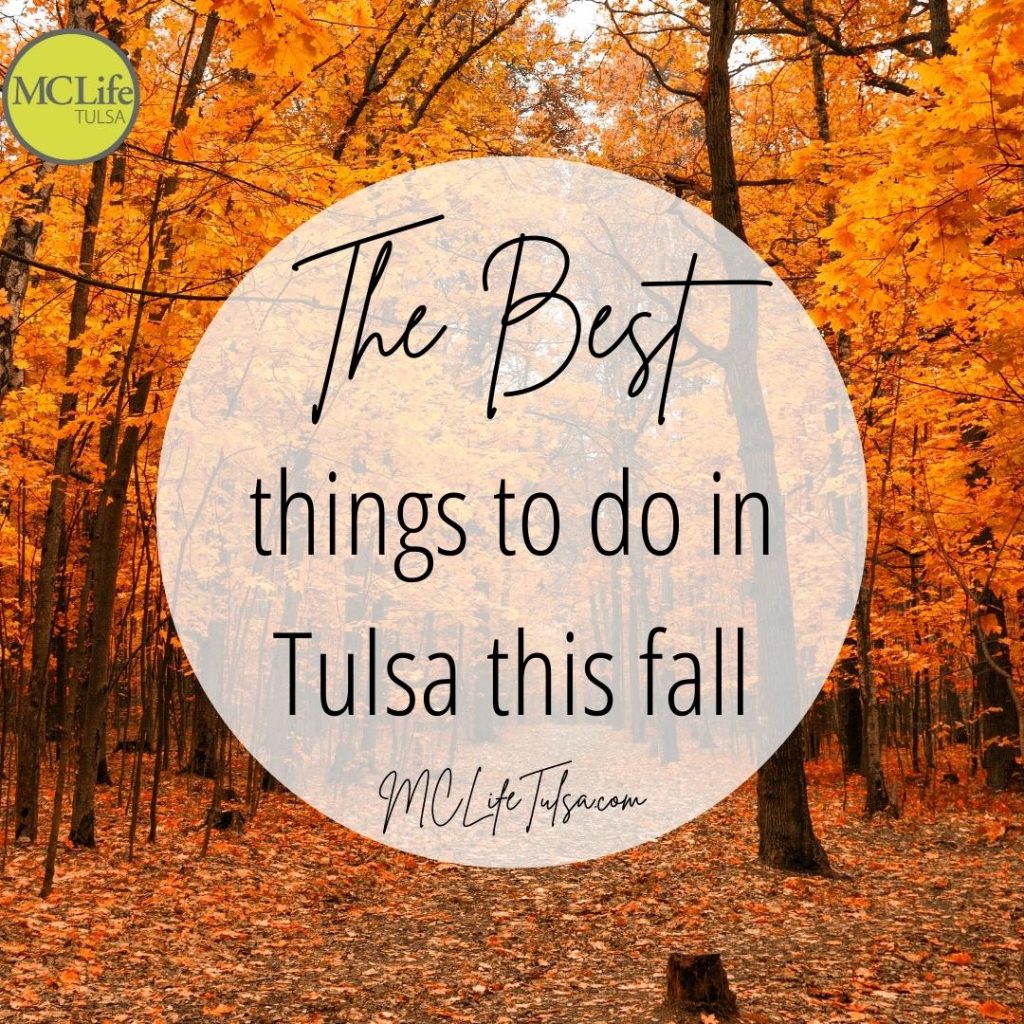 1. Pick out a pumpkin and have some fun at Pumpkin Town
Pumpkin Town is your destination for all things fall! Explore the 5 acre maze, check out the Petting Zoo, the Hop-a-Long Horse Races and the Barnyard Ball Zone Game. They're continuing with popular attractions like the cow train, pumpkin blaster and giant jumping pillow.
Plus fun activities like the pony or camel ride, hay wagon rides and more. Find your pumpkin for the season, and get ready for Halloween.
2. Tulsa Oktoberfest River West Festival Park, 2100 S. Jackson Ave.
Don't miss this awesome celebration in the tradition of Oktoberfest. Tulsa's Oktoberfest will take place at River West Festival Park. There will be live music from German acts, as well as delicious German food. Of course, there will be an array of domestic and imported brews as well.
3. HallowZOOeen Tulsa Zoo, 6421 E. 36th St. North
HallowZOOeen is a family friendly Halloween themed event at Tulsa Zoo! Get your children dressed up and trick or treat through Tulsa Zoo! Activities include Goblin Stops full of treats, carnival-style games in the Community Care Pumpkin Patch Playroom, special themed activities in both the Burger King Royal Castle and the American Airlines Pirate Island, a Haunted Train Ride, and much more.
4. BooHaHa Brookside District
This day of Halloween festivities brings together the Brookside District for family fun! Start out the day at the Brookside Lions Pancake Breakfast over at Brookside Baptist Church. Participate in the Pet Costume Contest, the Kids Zones and Trick-or-Treating activities.
Then, there will be a Children's Costume Contest. Dress up in your favorite costume for the BooHaHa parade.
Tulsa Maize is a family friendly event in Broken Arrow that brings Halloween to you! Explore the two corn mazes: one is haunted, one is not. Plus there are hay rides, cow train rides, hay hop and courses, corn box, rubber duck races and a paintball shooting range. Outdoor, Halloween fun for the whole family.
Tulsa and Broken Arrow's largest Haunted Attraction. With over 30,000 square feet of terrifying entertainment, The 13th Ward submerges you into a chaotic dimension, where savage patients run uncontrolled, and illusions are reality.
It is here, under the guise of a rehabilitation facility, that Dr. Thaddeus Munck once subjected some of the world's most disturbed criminals to illegal, mind-altering experiments and horrendous tortures. Now, these monsters of Dr. Munck's creation wander in anguish, seeking their revenge for the torments they will forever suffer.
Make no mistake; The 13th Ward is not for the faint of heart. Enter Dr. Munck's domain, cross the threshold into pandemonium, and lose your psyche to its own hallucinations. Surrounded by insanity, at
The 13th Ward our goal is to make your blood scream, to leave your soul questioning existence and to bring nightmares to life.
From the moment you hit the parking lot, to the time we allow you to leave, The 13th Ward is truly a fun and exciting experience.
7. HallowMarine 300 Aquarium Drive, Jenks; 918-296-3474
Once a year, for 5 nights only, the Oklahoma Aquarium opens its doors to trick-or-treaters of all ages to enjoy a safe, fun, Halloween activities.
8. Annabelle's Fun Farm 444584 E. 110 Road, Welch: 918-323-6352
Take a trip out to Welch and have a fun filled day at Annabelle's Fun Farm! Come enjoy a day of fun at the farm. Take a hayride to the pumpkin patch and pick your own pumpkin from the field.
Ride the Annabelle Express mini train, navigate your way through the giant corn maze, mine for gemstones, feed the farm animals, and try your hand at the New 3D Paint Ball Barn!