Autumn is officially upon us with the first day of Fall kicking off the season on September 23. What isn't there to love about fall? Warm drinks, cozy sweaters, beautiful fall colors, cooler weather, and family holidays are all the things that we love about Fall!
We've prepared a list of some of our favorite recipes and projects to make during Fall. With so many options, we had pick just a few our favorite warm drinks and sweet deserts, like apple and pumpkin pie!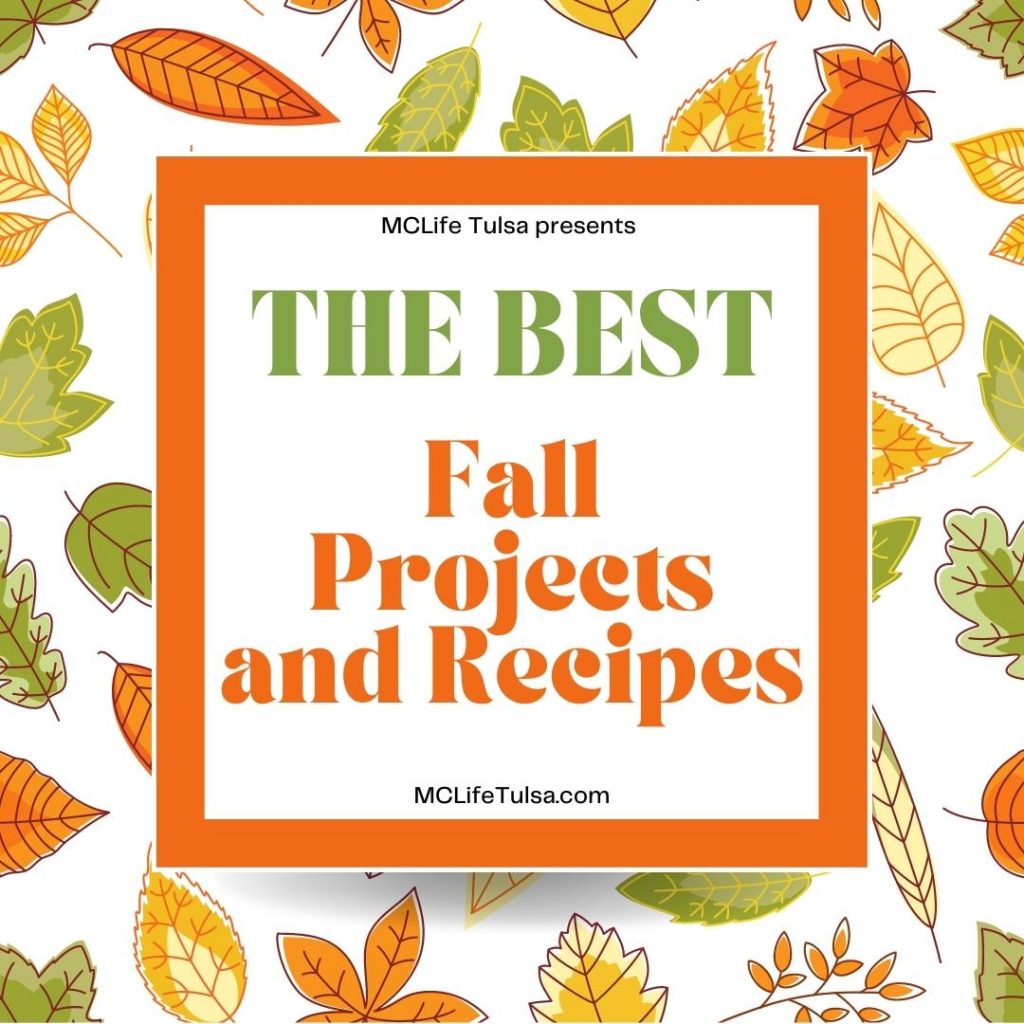 Crock Pot Pumpkin Spiced Latte(courtesy of Thriving Home Blog)
We love this recipe because it is incredibly easy to do and the end result is delicious!
Ingredients
6 cups of milk (I used whole)
4-6 cups of strongly brewed coffee
1/2 cup of pumpkin puree
1/2 cup of vanilla extract
1/2 cup of sugar
2 teaspoons of cinnamon
3 cinnamon sticks
Instructions
In your crock pot, combine the milk and coffee.
Whip together the pumpkin, vanilla, sugar and cinnamon and pour into the crockpot.
Mix together well.
Toss in 3-4 cinnamon sticks.
Cover the crockpot, and cook on high for 2 hours.
Voila! Pumpkin Spiced Latte! YUM! Make a pot before big group gatherings – your guests will love it and ask how you made it.
Pumpkin Spice Frappuccino (Courtesy of Sprinkle Some Sugar)
If you've got a sweet tooth then you need to try this delicious pumpkin spice frappuccino recipe! It's pretty straightforward and it will instantly make you feel like it is autumn.
Ingredients:
Cinnamon Whipped Cream: 1 cup heavy cream
2 tbs confectioner's sugar
1/2 tsp cinnamon
1 tsp vanilla extract
Pumpkin Spice Frappuccinos:
1 cup pumpkin spice coffee creamer
1 cup whole milk
2 tbs pumpkin puree, NOT pumpkin pie filling
2 tbs granulated sugar
1 tsp cinnamon
1/2 tsp nutmeg
1/8 tsp cloves
16 Dunkin' Donuts® Pumpkin Spice Coffee ice cubes, 1 whole standard tray
1/4 cup M&M'S Pumpkin Spice Latte
Instructions:
For the whipped cream:
In the bowl of your stand mixer fitted with the whisk attachment or with a hand mixer, beat heavy cream until soft peaks form. Be careful not to over-mix or it will turn to butter. Add confectioner's sugar, cinnamon and vanilla and beat to incorporate. Set aside.
For the frappuccinos:
Add all ingredients to your blender and pulse until smooth. Top with cinnamon whipped cream and crushed M&M's.
Pumpkin Pecan Bites (Courtesy of Taste of Home)
These yummy little pumpkin pecan bites are to die for! While we opted to make the cream cheese frosting outlined in the recipe, you can certainly by it premade.
Ingredients:
1 package spice cake mix (regular size)
1 can (15 ounces) solid-pack pumpkin
3 large eggs
1/2 cup canola oil
1 tablespoon ground cinnamon
1 teaspoon baking soda
1/4 teaspoon ground cloves
36 pecan halves, cut in half
Directions:
In a large bowl, combine the cake mix, pumpkin, eggs, oil, cinnamon, baking soda and cloves; beat on low speed for 30 seconds. Beat on medium for 2 minutes.
Fill paper-lined miniature muffin cups two-thirds full. Press a pecan piece into each. Bake at 350° for 17-20 minutes or until a toothpick inserted near the center comes out clean. Cool for 5 minutes before removing from pans to wire racks to cool completely.
Frost cupcakes. Sprinkle with cinnamon. Enjoy!
Our favorite Fall seasonal projects
Autumn Leaf Mason Jar Candle Holder courtesy of Spark and Chemistry.
What you need:
Mason Jar
Sponge Brush
Decorative Leaves (or real leaves if you have them)
Mod Podge glue
What you do:
First, make sure the outside of your jar is clean. Wipe it gently with rubbing alcohol to get any grease and grime off the outside of the jar. (The leaves won't stick if the jar is oily or dirty)
Then make sure your leaves are malleable. Bend them a little bit to loosen them up. Stiff leaves won't stick either. If they are thin, fabric leaves, they should easily form around the jar. If they are real leaves, you may want to dampen them slightly (almost the way leaves become after it rains) to unstiffen them.
To decoupage, dip your brush in the Mod Podge and paint a thin layer on a section of the jar. Once that layer becomes quite sticky (check by dabbing your finger on it), place a leaf on the jar.
Paint more Mod Podge on top of the leaf in thin layers, making sure to smooth out the edges. Start in the center of the leaf, and push your way out to the edges with your fingers.
It may take a few layers, but the leaf should stick to the jar. I had to press a few times to get the leaves to stick; but as the Mod Podge dries, it should.
Don't be afraid to use your fingers to smooth out the leaf so that it is fully secure. Layer more leaves on top, filling the jar with as many as you desire.
Once all the leaves are on, it will take a few hours to dry completely.
---
The best part about fall is incorporating seasonal items, like pumpkins and gourds into your décor. Southern Living has an easy tutorial for creating a pumpkin and gourd wreath to add seasonal flair to your home.
This is how it is done:
To make the pumpkin-and-gourd wreath, first cover a 20-inch foam form with sheet moss, using a glue gun to hold the moss in place.
Loop a 3-inch-wide burlap ribbon over the wreath to create a hanger long enough so it can reach the top of the door and allow the wreath to hang at eye level.
Insert wooden florist picks into the bottoms of pumpkins and gourds, and hot-glue the connection to secure.
Once the glue has cooled, stick pumpkins and gourds into the wreath.
Fill in with more moss, using a glue gun.
To hang the wreath, secure the burlap ribbon with an upholstery tack hammered into the top edge of the door.
Another one of our favorite things to do for Fall is to paint and decorate pumpkins! StyleCaster has 25 ways to decorate a pumpkin and one of our favorites is from The Farmer's Daughter and it shows you how to create dip-dye glitter pumpkins!
Materials:
pumpkin(s)
glitter
Mod Poge Glue
tape
paintbrush
Instructions:
First make sure your pumpkins are clean and dry.
I chose to only glitter half of my pumpkins, so I used masking tape to tape about halfway down my pumpkin. Or you could freehand it if you really wanted to.
Paint on Mod Podge wherever you want glitter, then sprinkle glitter generously over the Mod Poge
Shake off extra glitter, and touch up any spots you missed.
Once your pumpkins have completely dried, it's a good idea to gently paint on another coat of Mod Poge! This will dry clear (I promise…mine did!), and will help keep the glitter from getting on absolutely everything.
There you have it! These are some of our favorite DIY fall decorations and recipes that you can easily try at home!