Looking for something to do on Valentines day that's outside of the box? Check out The Dinner Detective at the Hilton Garden Inn in Broken Arrow.
The Dinner Detective: A Delicious Whodunnit!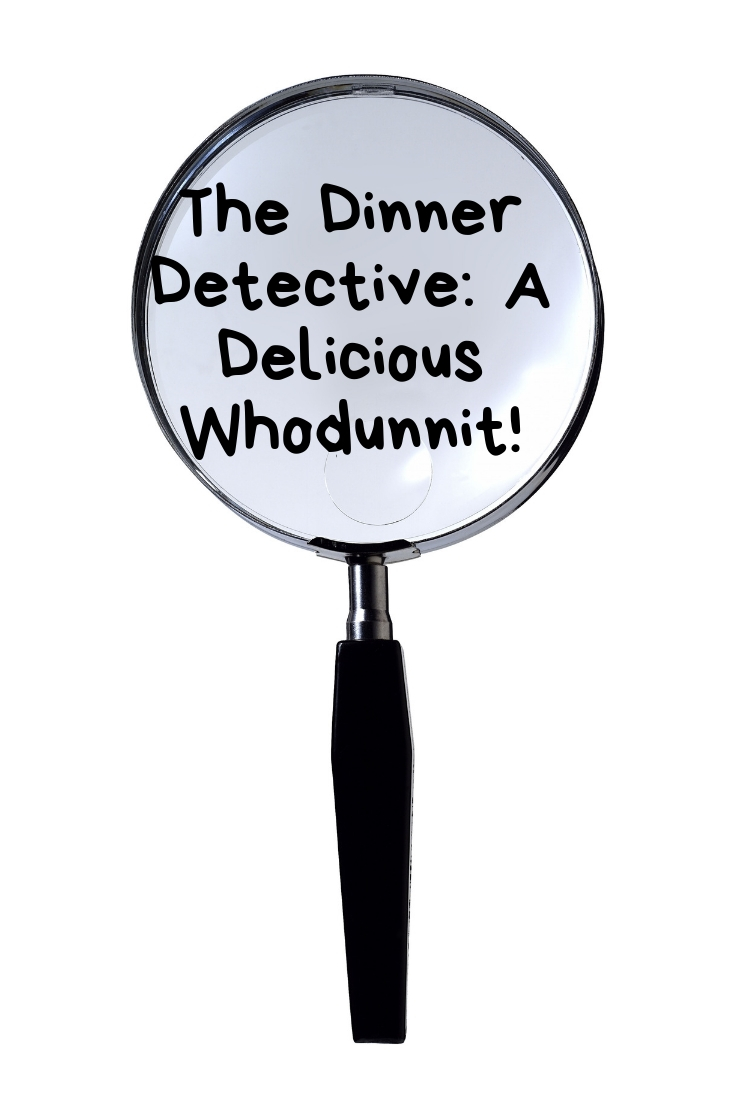 What is The Dinner Detective?
The Dinner Detective is an interactive comedy show that is also a murder mystery dinner! It's considered America's largest comedy murder mystery dinner show and it's hosted right here in the Tulsa area!
During the show you'll try and solve a challenging crime, the criminal is amongst the guests and if you're not careful you'll find yourself the cause of the investigation and a suspect of the highest order!
Along with a fun and exciting comedy murder mystery show you get to feast on an amazing four course dinner. Each ticket gets you dinner, drinks, murder mystery entertainment package, a prize package for the winners of the crime solving competition, and there is also a cash bar available.
What is on the menu for The Dinner Detective events?
You'll find that menu is pretty great for a night out of fun, drinks, comedy, and feasting. Provided from The Dinner Detective website you can see the menu below:
Kale & Artichoke Dip served with crostini
Caesar Salad
Choice Of Entree:
Chicken Parmesan w/ linguini & steamed broccoli
Salmon Filet w/ rice pilaf & steamed broccoli
Vegetarian Lasagna w/ steamed broccoli
Dessert (Chef's Choice), Iced Tea & Coffee
Where are The Dinner Detective shows held?
All of The Dinner Detective shows are held at the Hilton Garden Inn Tulsa Broken Arrow. You can find the street address and phone number below!
Hilton Garden Inn Tulsa Broken Arrow
420 W Albany St, Broken Arrow, OK 74012
Direct Phone: (918) 940-8444
Are The Dinner Detective shows appropriate for kids?
Not really. The shows are generally more suitable for adults. The shows are considered PG-13 and any child must be over 15 years old and have parental supervision to attend. There is a notice about mild content, loud noises, and adult humor so you'll want to consider that before taking your kids to the shows.
When are The Dinner Detective murder mystery comedy dinner shows held?
The next show will be February 14th from 7 to 10 pm. You can see the full line up of shows right here. You can also purchase your tickets online, they start at about $60 per person.
Is The Dinner Detective a good idea for date night?
Yes! We would recommend it for a night out with your friends or loved ones. It's a fun and light hearted event but also tests your critical thinking skills. It's a great way to get to know someone without so much pressure of continual conversation, etc.
How does the show work?
Here's an excerpt from The Dinner Detective website about how the show is structured and how the excitement will play out!
PLEASE NOTE: Prop guns, loud simulated gunshots, and short lighting blackouts are used as part of the performance!
Our show does not have a theme or time period, and our performers are not in costume!Unlike traditional murder mystery dinner shows, we do not set our shows in the Old West, on Kong Island, or in the 1800's. All of our stories are set in the present day, and all of our performers are dressed just like everyone else!
The action happens throughout the entire room! Throughout the night, a crime will occur, hidden clues will come forth, and our Detectives will help everyone try to solve the crime. In the end, we have a Prize Package for the Top Sleuth who comes closest to cracking the case!
You can choose whether or not to participate in the show! Our guests are encouraged but not required to perform or participate. However, since our actors are hidden in the audience, other audience members may interact with and interrogate you on their own.
The show takes place all around you! Our actors are seated all around the room, possibly at your table. We also ensure each table gets to see every clue and witness every important scene, so all guests have an equal chance to solve the mystery!

Follow our MCLife Tulsa social media to stay in the know and live like a Tulsa local!