Join the Humane Society of Tulsa on May 3rd to celebrate Cinco de Mayo and help homeless pets!

Ritas for Rescue: A Cinco de Mayo Event!
What is Ritas for Rescue?
Ritas for Rescue is a charity event taking place here in Tulsa to support the Humane Society of Tulsa. It's a great way to celebrate Cinco de Mayo while also enjoying yourself and supporting an amazing cause. You can learn all about the details at the Ritas for Rescue Facebook page.
When is Ritas for Rescue taking place?
This year the Ritas for Rescue benefit will be taking place on May 3rd from 5 pm until 9 pm. The event is being held at the Humane Society of Tulsa which is located at 6232 E 60th St, Tulsa, Oklahoma 74135!
What can I expect from the Ritas for Rescue Cinco de Mayo event?
It's preamble to Cinco de Mayo so if you have plans on Cinco you can still come out and support this great event. There will be raffles, unlimited margaritas, some delicious Mexican food, music, more raffles, and of course there will be plenty of puppy kisses to go around! Every dollar donated to the event goes towards helping homeless pets in the Tulsa area.
How much does it cost to attend this great Cinco de Mayo celebration?
Tickets are $30 but that gets you a lot of great stuff, including the amazing margaritas, and the money goes to a great cause. This is an annual event that is growing in popularity each and every year. It has quickly become one of the best loved events for benefitting the local homeless animals here in Tulsa.
Can I sponsor the event?
Certainly! They have sponsorship spots available starting at just $350 and that gets you 8 tickets to the event as well. So you can make a big difference here in the Tulsa community and also partake in the fun event. If you would like to sponsor the event or need more info you can email Ashley@tulsapets.com!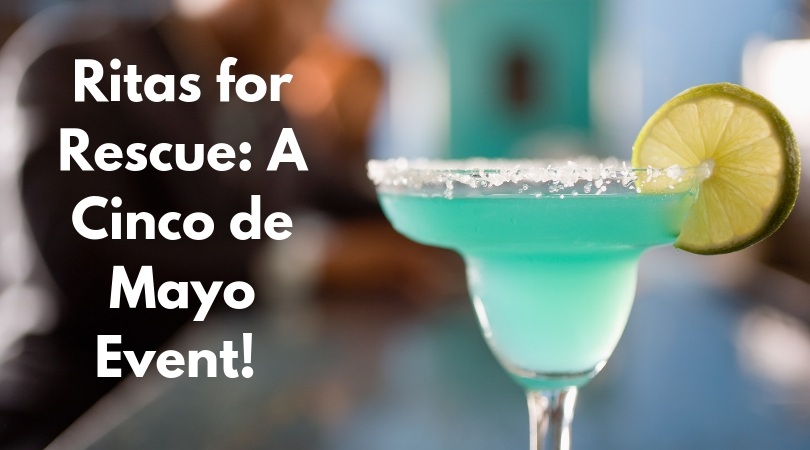 Follow our MCLife Tulsa social media to stay in the know and live like a Tulsa local!