Do you love burgers as much as we do? Sometimes a big, juicy burger is all we need to make a bad day a good one. Whether you are after a quick, casual burger, or a quirky burger with out of the normal toppings, there are burgers in Tulsa waiting for you.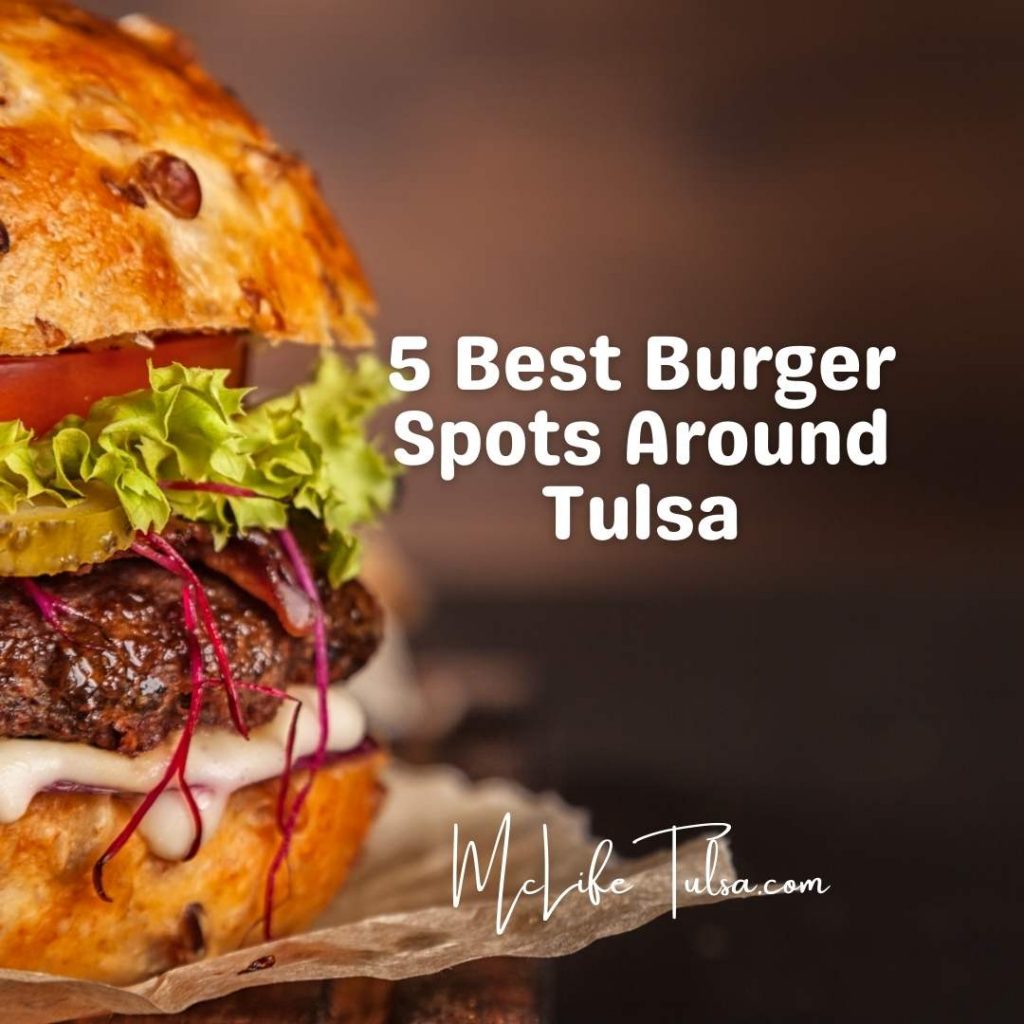 You're Going to Love These 5 best burger spots around Tulsa:
Where: 7939 S Memorial Dr Tulsa, OK 74133
Why: Fat Guy's Burger Bar is a cozy little spot with some killer burgers. The fresh buns come rom a local bakery, and the meat is ground fresh everyday so you're always getting a fresh product. Plus there are a ton of toppings to choose from like siracha, fresh jalapenos, thai chili, grilled onions, grilled pineapple, green chilis and more! Yum yum yum!
Where: 6231 E 61st St Tulsa, OK 74136
Why: You can't go wrong with a handcrafted burger and nobody does hand crafted like Boston Deli. Not only do they cure and smoke their own bacon, but they make the aioli spread by hand, make their own potato buns and smoke the cheddar cheese in house! Oh and don't forget the fresh made to order fries, and home made pickles. Nothing is quite as a fresh as Boston Deli Grill and Market.
Where: 8933 E Admiral Pl Tulsa, OK 74115
Why: You can't go wrong with Hank's Hamburgers. It has been a Tulsa landmark since 1949 and is serving up delicious old fashioned hamburgers with killer toppings. We love the "Big Okie" – it is a one lb burger, with four ¼ patties, four slices of cheese, lettuce, tomato, pickles and onions. It is a killer burger!
Where: 3834 S Peoria Ave Tulsa, OK 74105
Why: The atmosphere and burger make Clauds Hamburgers one of our favorite burger spots around Tulsa. A down home, casual spot, Clauds serves up classic greasy burgers on a simple bun with your usual toppings. We can't get enough!
Where: 432 S Sheridan Rd, Tulsa, OK 74112
Why: If you go to Harden's Hamburgers, you need to order a chocolate shake, double cheeseburger and curly fries. This cozy spot was started back in 1939, opened as Johney's Jip Joint and later changed to Harden's. It is a greasy, yummy spot that we love.
There you have it! We thought long and hard and these are the 5 best burger spots around Tulsa, according to our taste buds! What do you think? Where do you get your favorite burger? Let us know in the comment section below. As always, stay tuned to all things eat, shop and play around Tulsa!