Broken Arrow is a city in Tulsa County and is the largest suburb of Tulsa Oklahoma. It is a cozy city with a small town feel and great for raising a family. If you're new to the area, or entertaining guests that are coming into town, we want to connect you with fun activities to do in the city. These are our favorite things to do around Broken Arrow.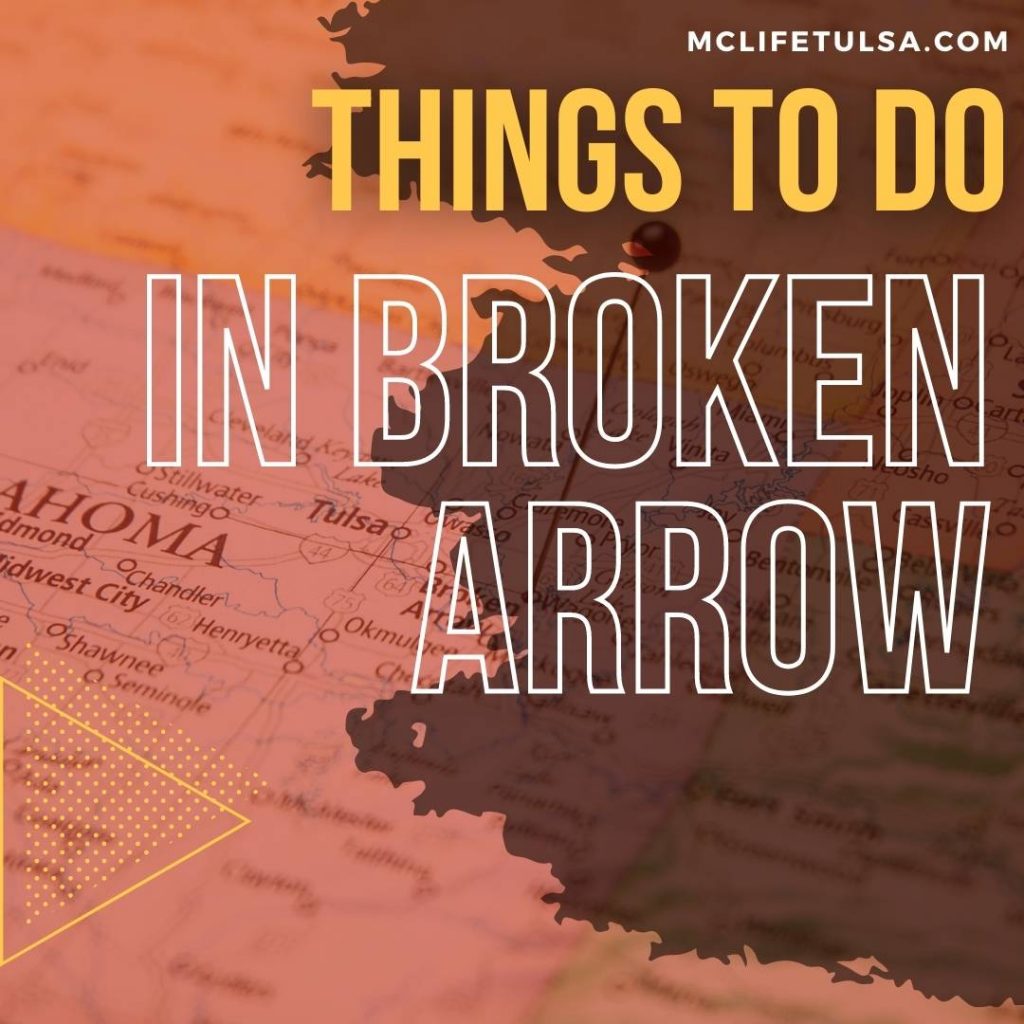 Places to go if you want to get outside:
Where: 7101 S 3rd St, Broken Arrow, OK 74011
What: The options are endless for outdoor fun at Ray Harral Nature Park. The park is 40-acres and includes a Nature Center, flowering gardens, an arboretum, jogging trail, areas for picnics and a suspension bridge to stop and take in the view. You can also go fishing, grill outdoors with family or friends, and stroll through the 3 mile walking trail.
Where: 11327 S. Garnett Ave. Broken Arrow, OK 74011
What: Haikey Creek Park is a beautiful park in Broken Arrow, perfect for an athletic guest or rambunctious set of kids you need to entertain. Haikey Creek Park encompasses 151 acres complete with picnic shelters (complete with tables & grills), playgrounds, restrooms, running and walking trails and plenty of sports arenas! There are 4 soccer fields, 3 lighted softball fields, tennis courts and a disc golf course.
Places if you want to take in Arts and Culture:
Where: Downtown Broken Arrow
What: The Rose District has been rezoned and revitalized in downtown Broken Arrow as an arts and entertainment district. The Rose District is the cultural hub of the city with many shops, restaurants and events and during the winter holiday season they will be hosting the Christmas Tree Exhibit.
Where: 1700 W. Aspen Creek Dr, Broken Arrow, OK 74011
What: The Warren Theatre is a one of a kind movie theatre in Broken Arrow with bright neon lights on the exterior that make it stand out from everything else. They're bringing you the latest blockbuster hits, plus sensory friendly showings for families affected by autism and other disabilities. This theatre also boost room, a game room, and a cry room in case little ones get upset during films. You can indulge in VIP stadium seats, Director's Suites with ultra-luxurious loungers, and much much more! There is also the Balcony and Oscar's Lounge, The Warren Diner, Warren Grand℠ Infinity℠ Auditoriums, Screening Room Auditoriums, GrandArc℠, Infinity Screen℠, WAVE℠ and the Vista Lounge℠ all available.
Places to Go for a Great Bite to Eat:
Where: 3708 South Elm Place, Broken Arrow, OK 74011
What: Caribbean flavors meets Japanese Sushi at this yummy little restaurant in Broken Arrow. Stop in for lunch, dinner or drinks and they offer take out, catering and accept reservations. We love the Caribbean Roll! Plus they have dessert sushi rolls – yum!
Where: 5251 E Kenosha St, Broken Arrow, OK 74014
What: Locals can't get enough of the incredible BBQ, friendly service and relaxed atmosphere at Smokie's BBQ. It's an old fashioned barbeque joint with fresh ingredients, outrageously delicious smoked meats and yummy sides. We usually order The Razorback (tender smoked pork piled high
with in-house smoked bacon on a toasted ciabatta bun topped with their signature fresh Atomic coleslaw).
Where: 1131 South Aspen, Broken Arrow, OK
What: Egg It On is one of our favorite places for breakfast in Broken Arrow. You can be sure the ingredients are fresh and the food is delicious every time you come. It is a family friendly spot, where you can enjoy a yummy start to your day together. The menu is extensive with more options than you can handle.
We love the Chunky Monkey Cakes (Two plain pancakes with walnuts and a banana sautéed in cinnamon and vanilla topped off with chocolate chips and whipped cream). The Veg Out Scramble (Celery, onions, mushrooms, broccoli and zucchini all sautéed then added to two eggs scrambled and served with sliced tomatoes, salsa, fresh fruit kabob and a dry English muffin) is a great healthy option.
What do you love to do around Broken Arrow? There are plenty of family friendly activities, events and yummy restaurants around town for you to explore and try. Keep an eye out on the blog for more fun things to explore in Broken Arrow.