It's time for the 33rd annual Tulsa Lucas Oil Chili Bowl! Here is your complete guide to this years Chili Bowl!
2019 Tulsa Lucas Oil Chili Bowl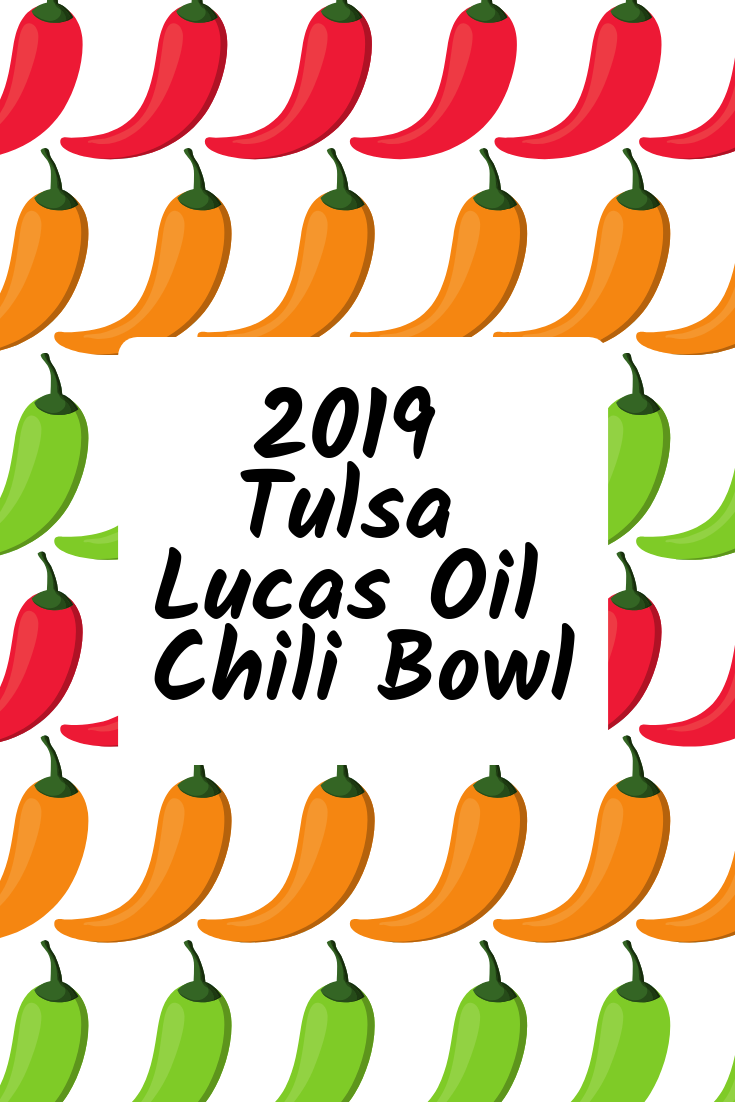 What is the Lucas Oil Chili Bowl?
Started in 1987…and every year since…the Lucas Oil Chili Bowl happens 2 weeks after Christmas. The organizers, Emmett Hahn and Lanny Edwards, put on this four night event! The Chili Bowl is basically the racing equivalent to the Super Bowl!
There's a trade show, racing events, spectators, and more. The Chili Bowl is unique because it is a race run on clay! 55 laps with over 15,000 spectators makes the Chili Bowl pretty incredible to both race in and watch!
Where is the 2019 Lucas Oil Chili Bowl held?
The Tulsa Expo Raceway! It's inside the River Spirit Expo Center at Tulsa's Expo Square. This is the 33rd running of the Chili Bowl.
What's the schedule for the Chili Bowl?
Monday, January 14 – Cummins, Inc. Qualifying Night
Tuesday, January 15 – Warren CAT Qualifying Night plus 11th annual VIROC
Wednesday, January 16 – Hard Rock Casino Qualifying Night
Thursday, January 17 – John Christner Trucking Qualifying Night
Friday, January 18 – Vacuworx Global Qualifying Night
Saturday, January 19 – Lucas Oil Championship Feature Events
How much does it cost to attend the Chili Bowl?
A one day pass is $60. You can get passes for the whole event, which runs for six days and there are other costs involved for those who might be racing!
Is there more info on the Trade Show portion of the Chili Bowl?
A long standing tradition at the Chili Bowl, the Trade Show, which is open to the public each day (Tuesday through Saturday), is free of charge. All variety of racing products, apparel and more is available with well over 100 vendors. The Trade Show still has space available. Anyone looking to be a part of the Trade Show can contact the Chili Bowl office at 918-838-3777. The Trade Show covers approximately 20,000 square feet.
Where can I get more info about the Chili Bowl Nationals?!
You can follow the action on Facebook! Link Here
There's a lot of great coverage info and background on their website. Link Here
Are you looking to follow along on Twitter? Link Here
I'm visiting and I need a hotel, are there recommendations? Link Here
What kinds of recipes should I be making to celebrate the Lucas Oil Chili Bowl?
You are in luck! We've put together a round up of chili recipes to help you get in the spirit for the Chili Bowl! Check them out right here.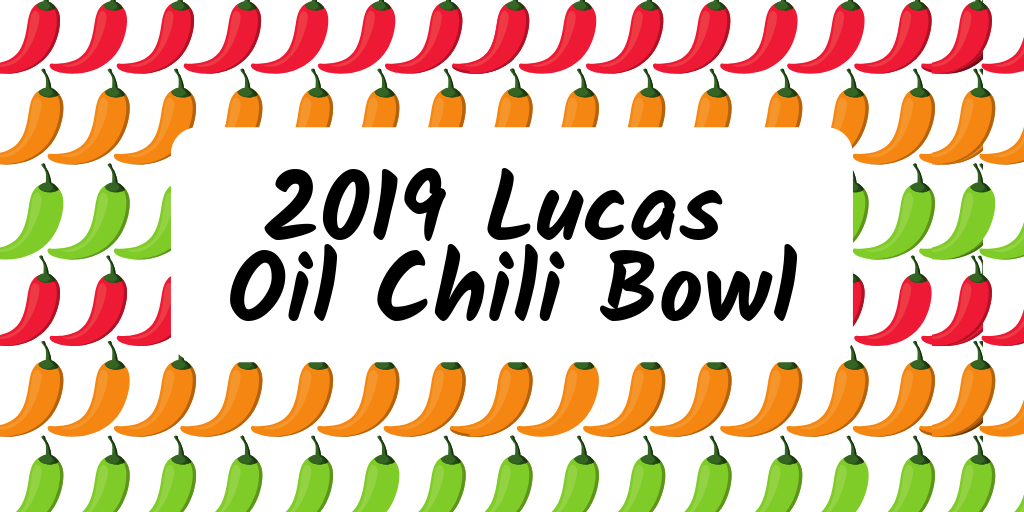 Follow our MCLife Tulsa social media to stay in the know and live like a Tulsa local!