Dogs are man's best friend which means we want to bring our dogs wherever we can. Lucky for you, we have done some research on dog friendly places in Tulsa. Here are our favorite restaurants, parks and hiking trails that you can enjoy with your dog.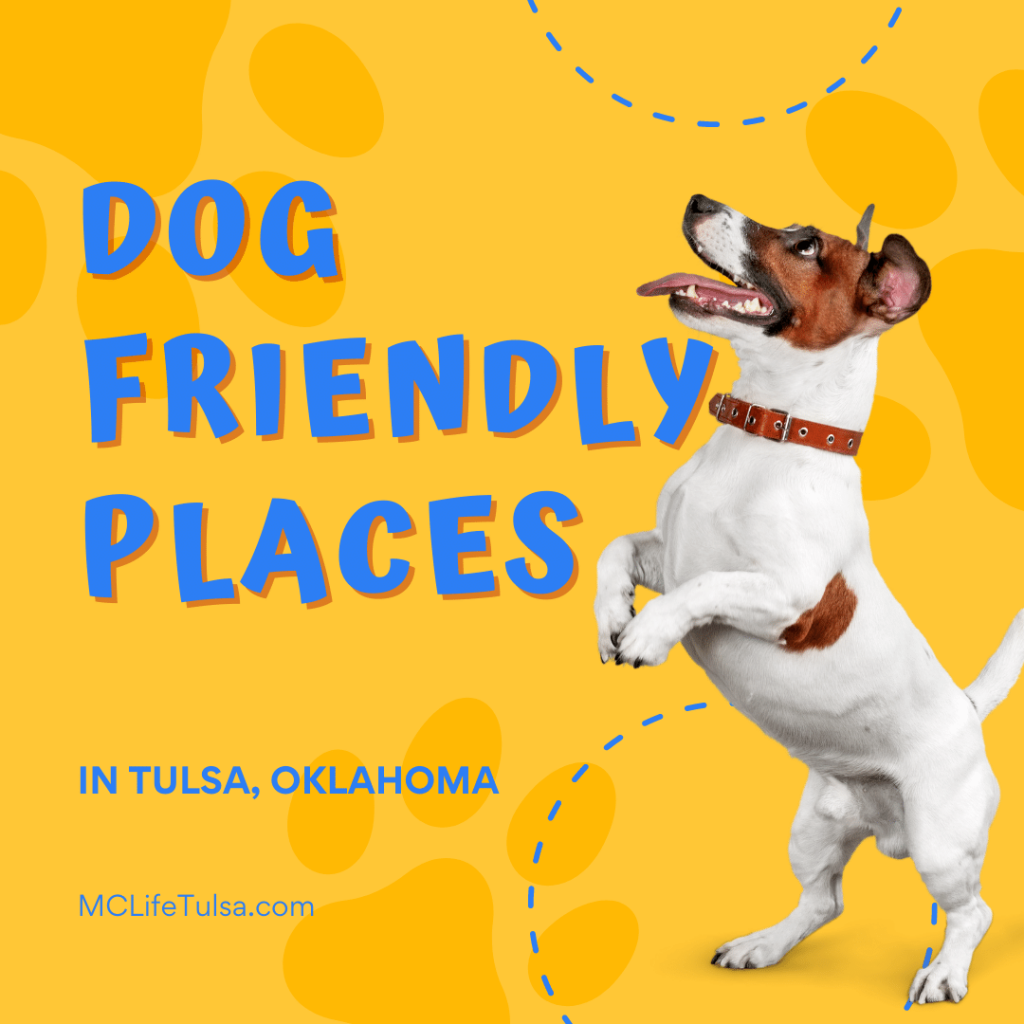 Our favorite Dog Friendly Places in Tulsa:
Dog Friendly Restaurants in Tulsa:
The Wild Fork is a relaxing restaurant in Utica Square with a large outdoor patio suitable for dogs and their humans. They have freshly prepared breakfast, lunch and dinner. You can catch their Sunday brunch every Sunday from 10:00am-3:00pm. They have great seafood dishes and a killer wine list. Perfect for date night!
Queenie's Café and Bakery  is a yummy little café tucked away in Utica Square. They're serving up delicious breakfast, lunch and dinner. Try their fresh salads, sandwiches, and baked goods. Their patio is dog friendly.
The Chalkboard is serving up delicious American fare in the Ambassador Hotel. They offer breakfast, lunch and dinner daily with weekend brunch to help you wind down on Saturday and Sunday. They also offer treats
The CaneBreak is a restaurant for any and all dog lovers with their adorable dog menu and complementary dog treats. Located in The CaneBreak Resort, the dining experience offers guests global cuisine straight from the garden to the table. You can stop in for Sunday Brunch from 10:00am-2:00pm every weekend.
Leon's Brookside is a casual, funky and fun sports bar serving up the comfort food we all crave. You have to try the brisket nachos and sip on one of 20 local Oklahoma Beers. People flock to Leon's for their bloody marys and Sunday brunch. They've also got great happy hour deals and are dog friendly on the patio.
Looking for more Dog Friendly restaurants?
Off-the-Leash Dog Parks in Tulsa:
Restaurants aren't the only dog friendly places in Tulsa! Here are the best off leash dog parks around town:
Joe Station Dog Park – This off the leash dog park is located in Downtown Tulsa in an old baseball field. There are benches so you can sit while your dog plays. There are doggy disposal bags as well as fresh water spouts available to keep your pup hydrated. Dogs must be neutered, current on vaccinations and over 6 months old.
Biscuit Acres – Biscuit Acres is a dog park open Wednesday – Sunday from 5:00pm-9:00pm. There are separate fenced in areas for large and small dogs.  Bring your dog to play after work and get out extra energy at the end of the day. It's a great park for you and your pooch.
Dog Friendly Hiking Trails: Osage Prairie Trail, Katy Trail, and Midland Valley Trail.