Today we're talking all about food…sort of…we're sharing our favorite restaurants here in Tulsa. You can find some of the 10 Best Restaurants in Tulsa so you can get out there and explore some awesome eats in our great city.
When it comes to eating out we all want to enjoy ourselves, right? No one wants to show up, sit down, spend money, and end up feeling less than excited about it when they leave. Avoid that disappointment by checking out all of the options we're sharing with you here today.
We have got you covered with everything from pet friendly restaurants, coffee shops, and date night spots. There's something to suit every palette, every occasion, and every budget with this helpful guide.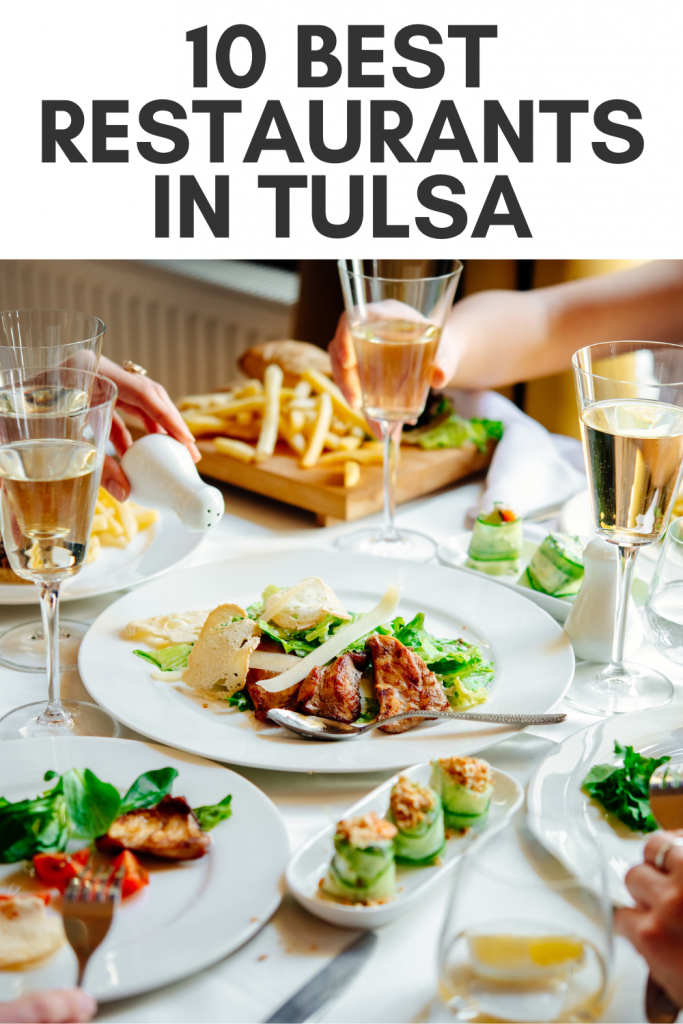 If you are new to Tulsa or if you are just looking to step outside your normal routine you won't want to miss out on these great places to find the best eats. Eating out should be fun and enjoyable. Let's make that happen with some great restaurant choices from all around Tulsa, Oklahoma.
Top 10 Restaurants In Tulsa:
Here is a quick list of the 10 best restaurants in Tulsa according to Yelp. These restaurants all have amazing reviews and are a fan favorites in the region. We're going to share our favorites below but of course we have to let the internet chime in give a more broad scope of the top choices for eating out in Tulsa, Oklahoma.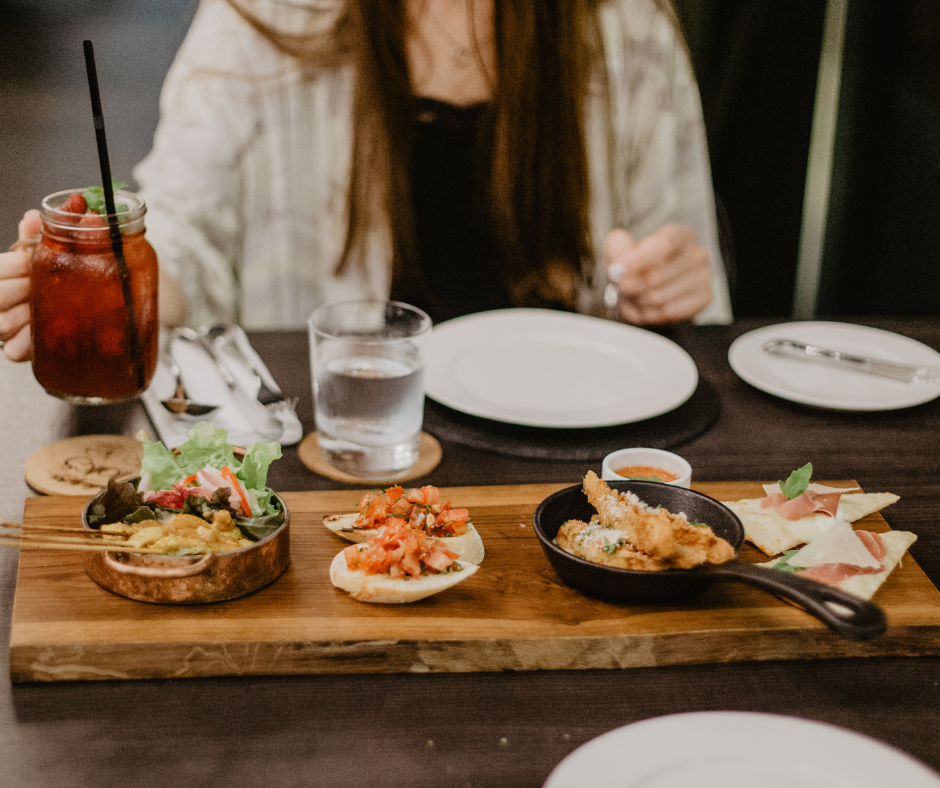 Our Picks For Best Eats In Tulsa:
Now that we've covered the internet's top picks for the best restaurants in Tulsa, let's take a look at what we love when it comes to quality eats here in Tulsa. We'll also break our list down into some categories so those of you who are looking for specific options can more easily find what you are searching for.
The best part of about these collections is that you can pick one spot from each and create your own top 10 list of the best restaurants in Tulsa.
Everyone has different tastes, budget options, and dietary needs to be sure to check out all of these amazing choices. You'll be busy for weeks to come trying out all of these spots!
Don't say we didn't start with the most importnat things and work our way down! We're giving you the best picks for donuts here in Tulsa so you can start your day off right with a delicious pastry.
Check out these great spots for sweet treats here in Tulsa…probably best to try them all and decide for yourself which ones are the best, right?
If you need some options for the 10 best restaurants in Tulsa that are cozy and perfect for catching up with friends this is the post for you. We've got you covered with chill locations and laid back vibes so you don't have to worry about things being too hectic or overwhelming.
These are also great spots to keep in mind if you are teleworking and just really need a change of scenery. A lot of these locations would make a great place to work for a few hours!!
These are our top pics for date night restaurants in Tulsa. You won't always be looking for the romantic vibes but when you are you can't take a chance on things going less than perfectly.
Keep these ideas on hand for when you need a great date night spot or Valentine's Day location to treat your partner!
If you love going to new restaurants with your pets you won't want to miss this collection of pet friendly bakeries here in Tulsa. The city is largely pet friendly which is great, more on that below, and these bakeries are awesome spots to stop on your morning walk with your furry friend!
If you are looking for a dinner or lunch spot that will be pet friendly you should check out this post which is all about the best dog friendly restaurants in Tulsa. These are all spots that you can take your best buddy to without having to worry about making special arrangements.
For a lot of us, coffee is an essential part of life. If you are one of those coffee addicts that is just roaming around drinking the same old thing everyday you might want to mix it up.
These are our 7 favorite coffee shops here in Tulsa. Try something new and you just might find that you prefer a local option to your usual chain situation.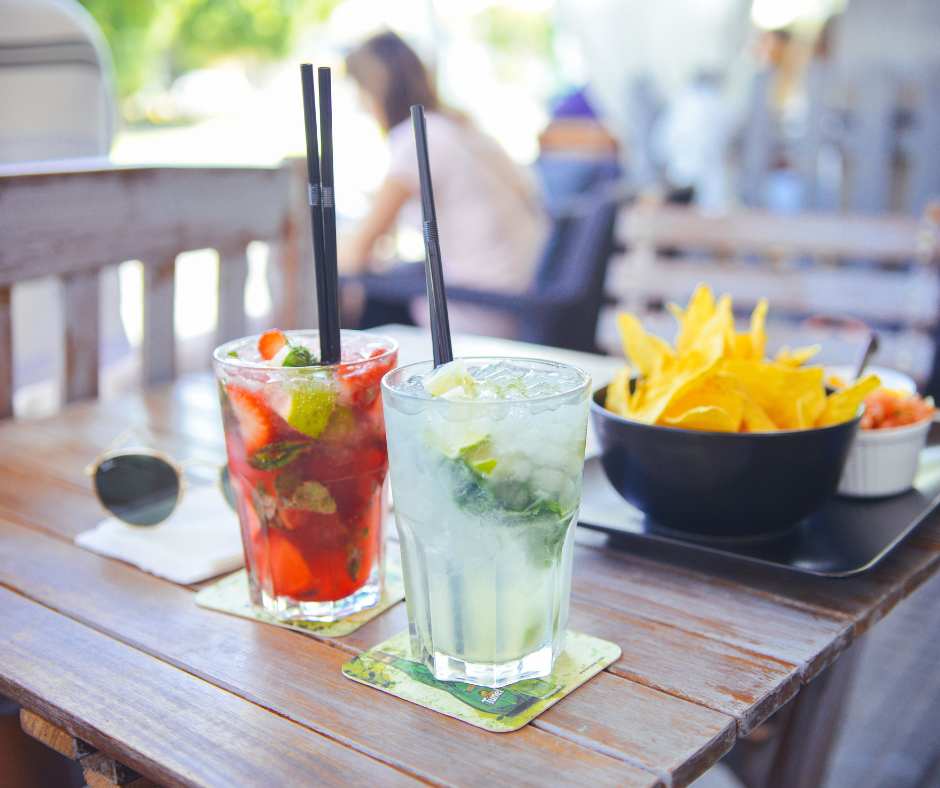 Patio season is upon us. Check out all of these great restaurants which have patios! Eating outdoors is a spring and fall must here in Tulsa. The weather is perfect and the views are excellent.
Enjoy some fresh air with some excellent food at all of these great spots.
Looking for a place where you can get a great drink to go with your tasty eats?! You can't go wrong with these breweries in Tulsa. These are our favorites…there are TONS to choose from across the city.
The great thing about these breweries in Tulsa is that you can get some great food as well. They wouldn't be featured here on our collection of the 10 best restaurants in Tulsa otherwise!
What kind of world would it be if we didn't include our favorite pizza spots in a collection of the best restaurants in Tulsa?!
Don't worry, we've got you covered if you are looking for some tasty places to get a slice or other Italian classics here in Tulsa. These are some of the best locations for pizza so when the craving strikes you'll be ready to go!
Hopefully these guides have helped you discover some new restaurants in Tulsa. From morning till night you have options of great places to eat out here in the city and surrounding areas.